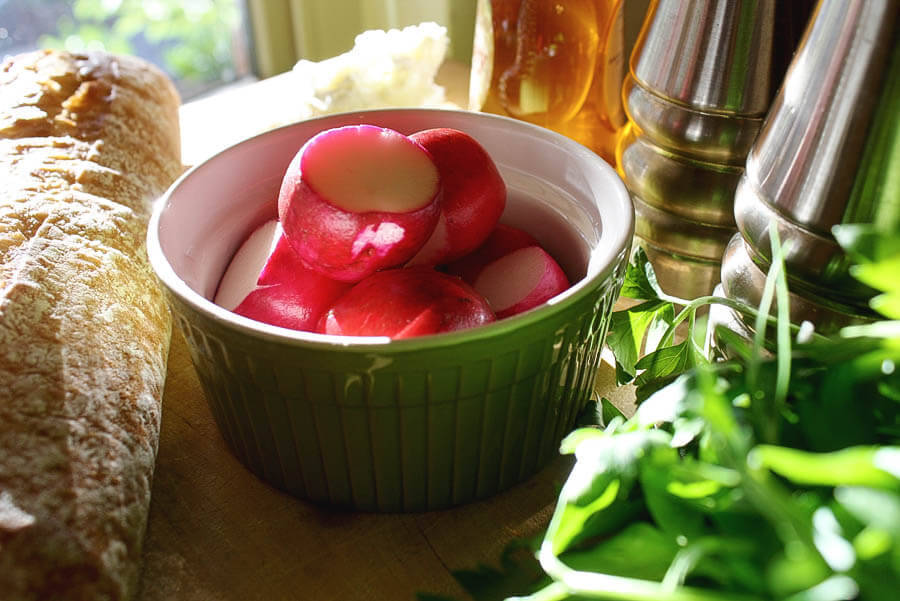 I LOVE radishes and I love all things with a sweet and salty/tangy taste combination like salted caramel or fruit with Tajin. I've made this appetizer a few times now and got a couple of recipe requests, so here it is. The sweet honey drizzled over the salty radishes gives this crostini a crisp and delicious summer flavor. Simple, fast and easy to share with others. Enjoy and feel free to download the recipe card in the link a the bottom of the page.
INGREDIENTS
1 – Loaf French Bread, Sliced
Extra Virgin Olive Oil
1 – 5 oz Log of Herbed Goat Cheese (Trader Joe's is perfect)
1 – Bunch of Radishes, Rinsed, Dried & Sliced
Salt & Pepper to Taste
Honey
1 – Tbsp. Flat Leaf Parsley, Finely Chopped
INSTRUCTIONS
1) Preheat oven to 450˚ F.
2) Drizzle sliced French Bread with Extra Virgin Olive Oil and lightly season with salt and pepper.
3) Bake French Bread slices until slightly golden brown, about 5 minutes.
4) Once cooled, spread a liberal amount of Goat Cheese on each crostini piece and place radish slices on top.
5) Season radish with freshly cracked salt and pepper and drizzle with honey.
6) Sprinkle a small amount of parsley on each crostini and enjoy!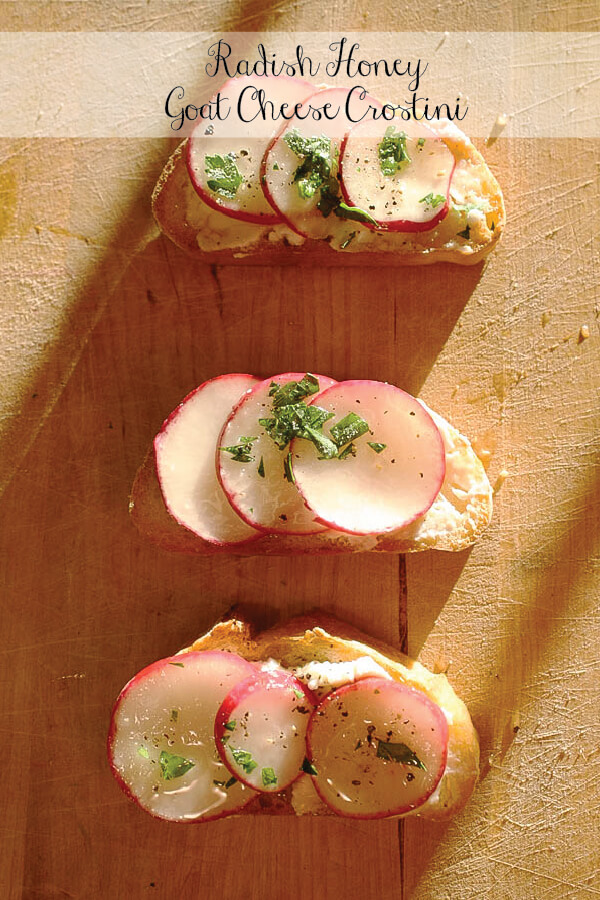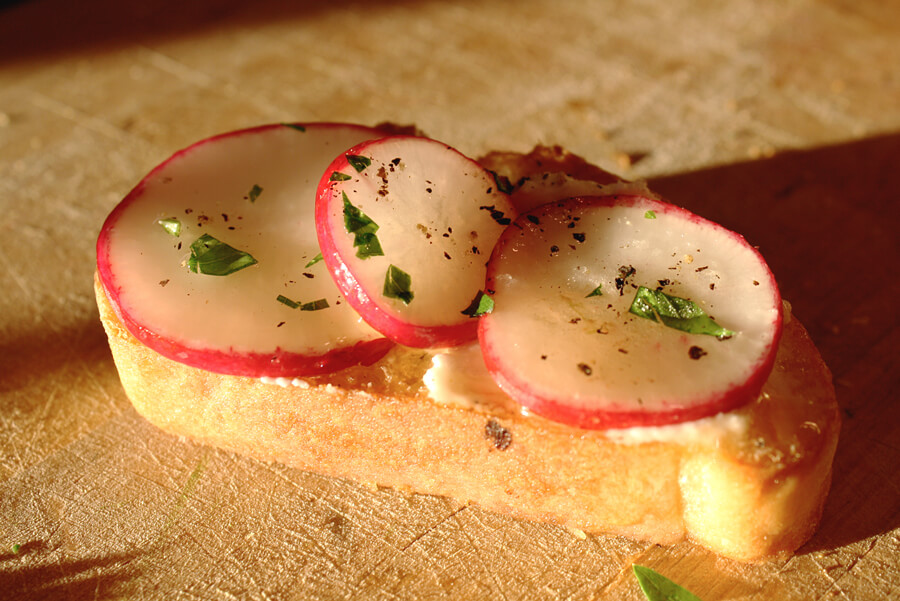 Radish Honey Goat Cheese Crostini Recipe Card