Day 200 – Thursday, February 17th
My Cappuccino from Hot Italian the other night, wish I could have one every day!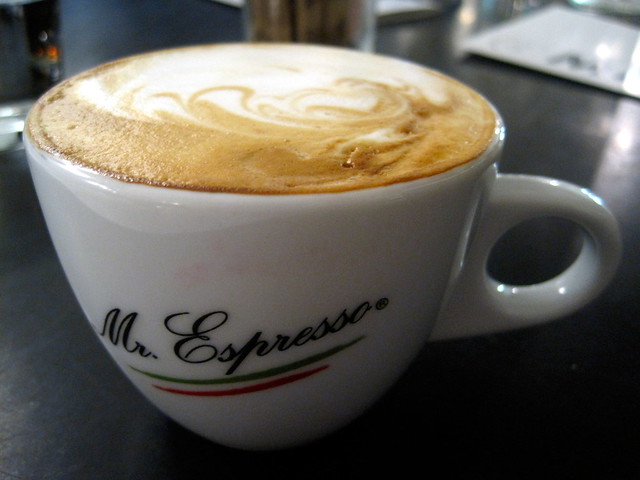 Day 201 – Friday, February 18th
Decorated some of the nursery while Gino was in Tahoe. So what do you think, are the pom balls too girly for baby Luke's room? Gino is on the fence.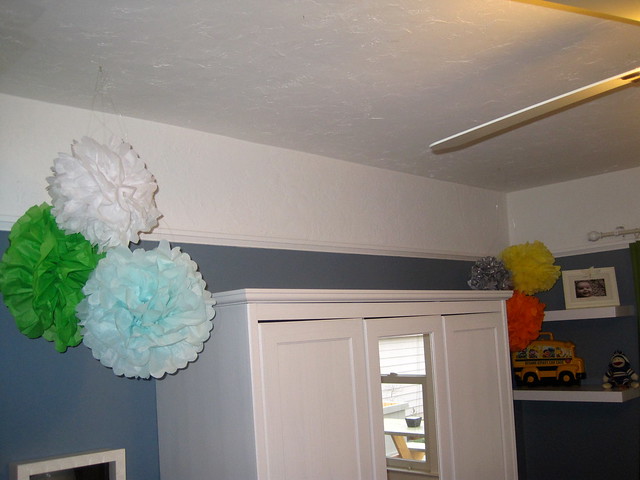 Day 202 – Saturday, February 19th
Beautiful tulips from the 2 sweetest nieces in the world! Thank you Haley and Heather.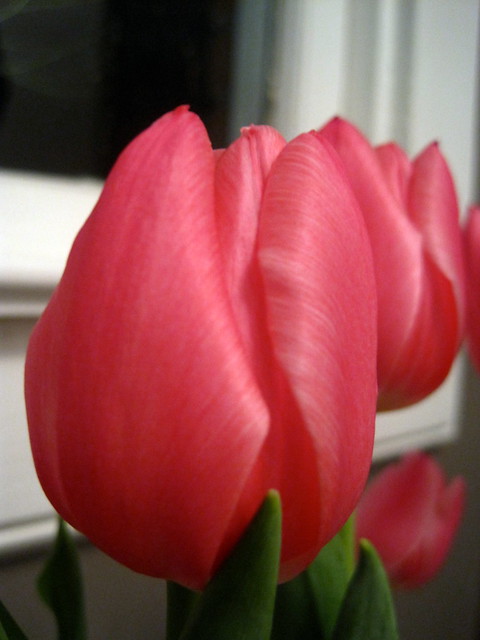 Day 203 – Sunday, February 20th
Gathered some old frames from around the house to display some fun nursery art for the baby room.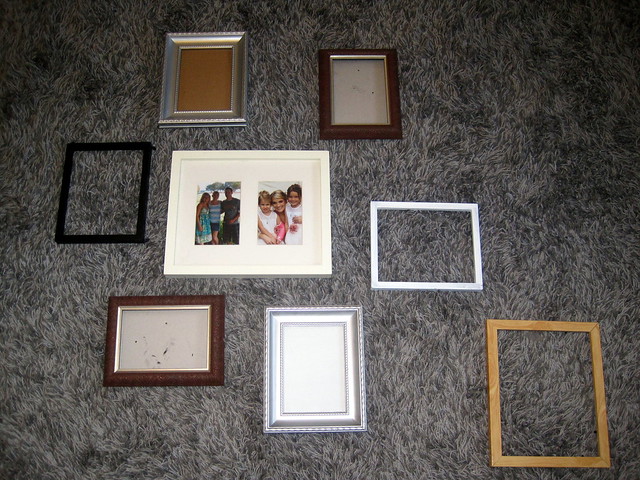 Day 204 – Monday, February 21st
Artwork done, in the frames, and on the wall. Did the artwork myself to incorporate some bright and fun colors in the room.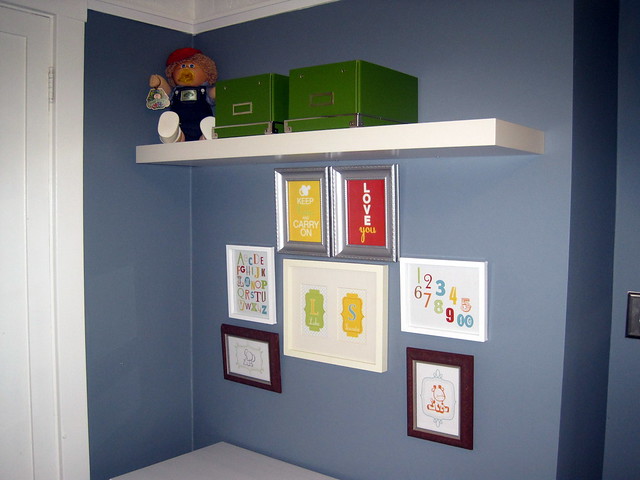 Day 205 – Tuesday, February 22nd
This little one is already our sunshine every day =)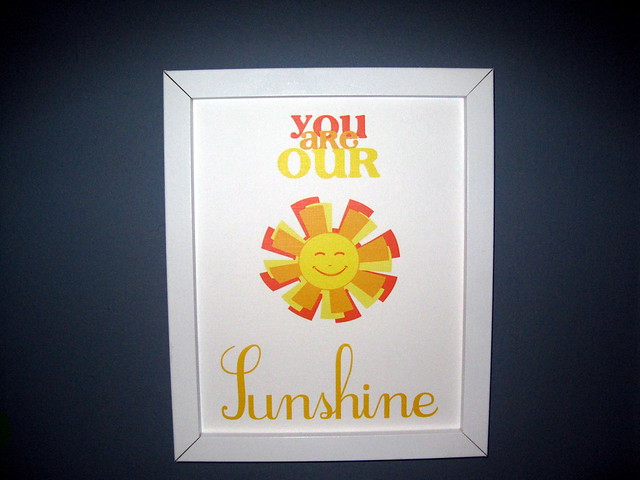 Day 206 – Wednesday, February 23rd
Old Soul, oh how I love you. Decaf isn't quite the same but I assure you I will be there often with my baby, stroller, and travel mug in hand after the little man is here for my real cup of Old Soul.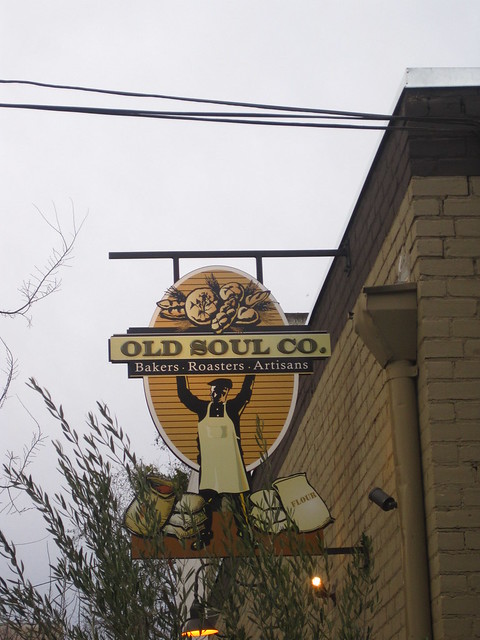 Day 207 – Thursday, February 24th
Delicious dinner courtesy of Crystal and Zach. Thank you for the good times and good food.