Day 177 – Tuesday, January 25th
Ok, kind of an odd photo but look, I can still see my feet!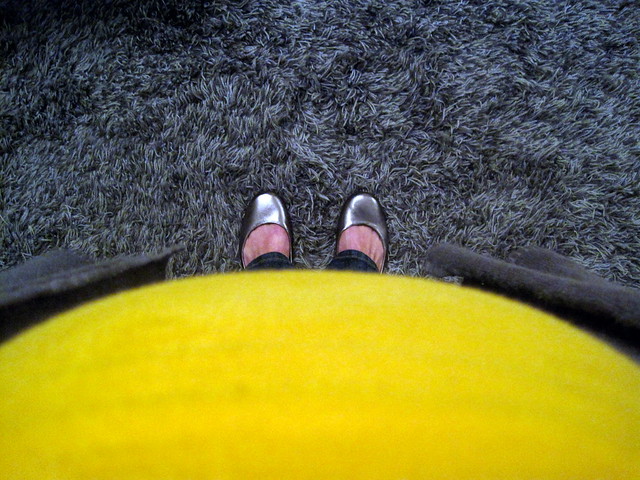 Day 178 – Wednesday, January 26th
It might not look like it, but I am organized in shoeboxes and ready for my side work stuff to move to the basement. Next step, organize and display materials in basement office.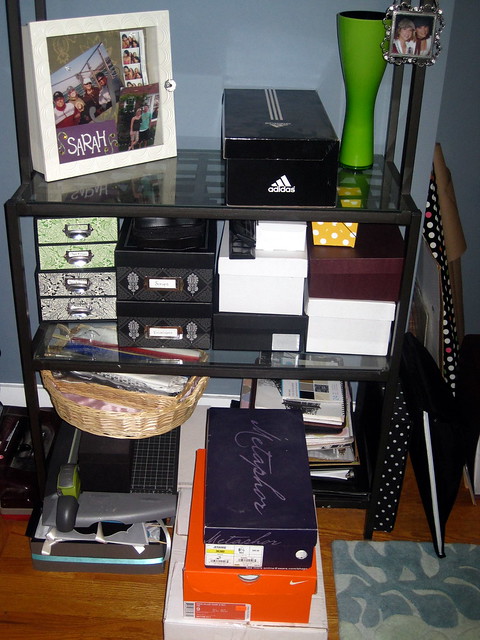 Day 179 – Thursday, January 27th
Off to an evening appointment with a potential new client, love what I do!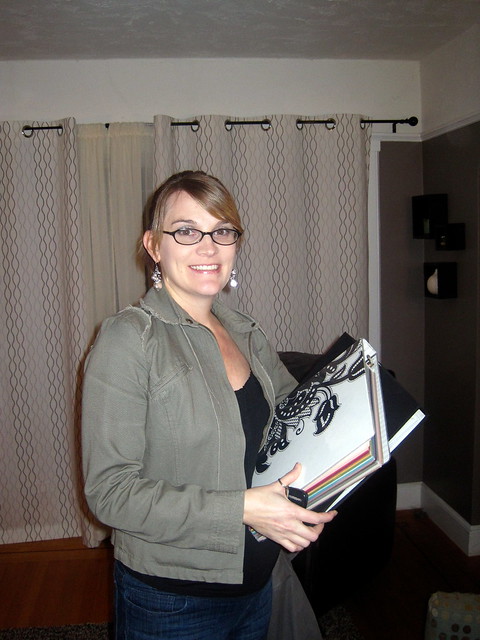 Day 180 – Friday, January 28th
Sam getting Ponzo all riled up with the chair as his protection. Can you see Ponzo's nose in the corner! =)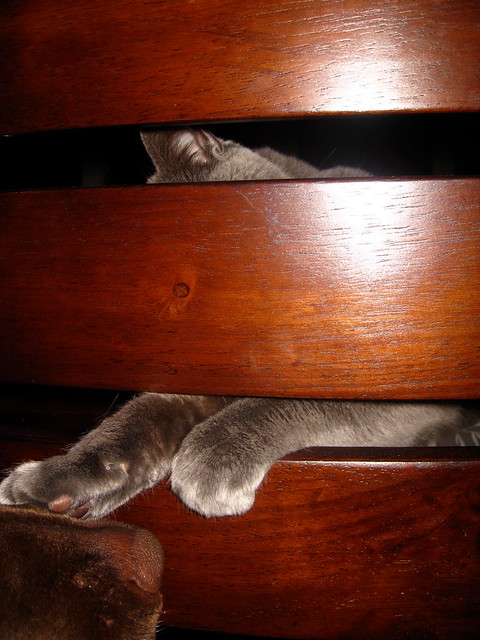 Day 181 – Saturday, January 29th
Celebrating Nancy's birthday in SF. Fondu for dessert, just what this pregnant girl wanted!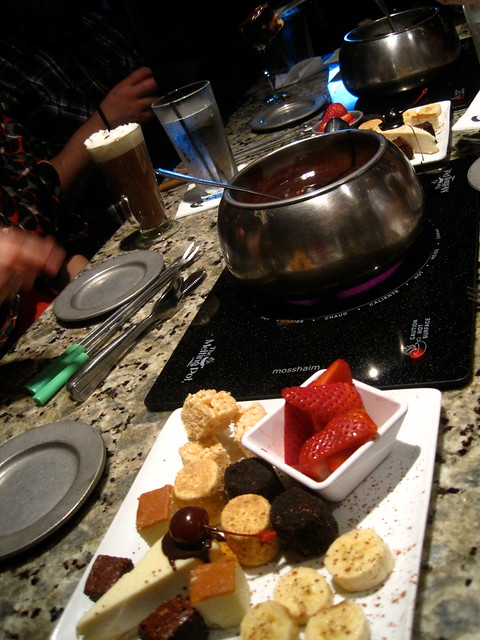 Day 182 – Sunday, January 30th
Congratulations to Gina on receiving the All Souls Catholic School Distinguished Alumni Award. I enjoyed visiting Nancy and Gina's schools.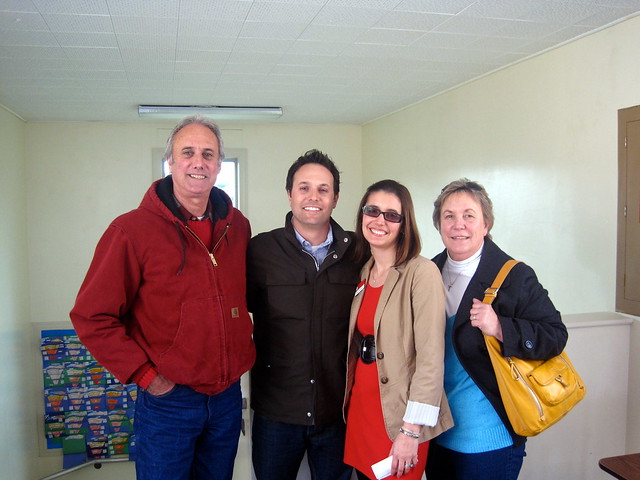 Day 183 – Monday, January 31st
Mmmm one of our favorite meals, tuna melts on Trader Joe's cracked wheat bread with tomatoes and cheddar.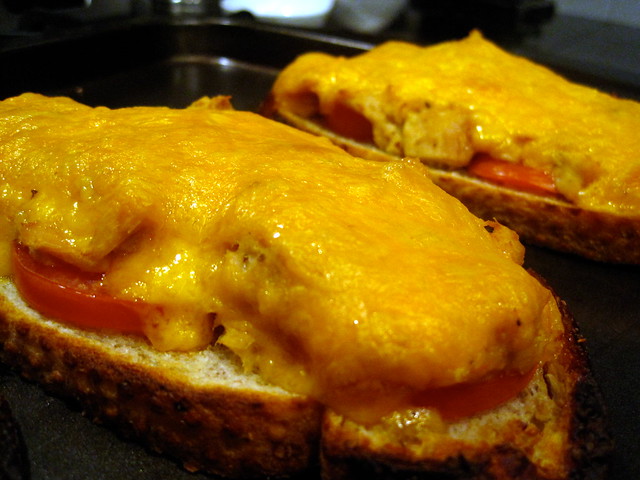 Day 184 – Tuesday, February 1st
More cleaning out for the nursery. Anyone interested in a metal frame Ikea bed? Fits a queen or full mattress. Email me if interested.