Our big boy, Ponzo, turned 5 today! Ponzo has been such an integral part of our family and we can hardly remember what our life was like without him. In honor if his 5th birthday, I thought I would put together a Top 10 list of some of our favorite things about our big buddy. Looking forward to many more years to come with this beast, love you Ponzo!
10 – He was meant for our family. Being the only male Chocolate English Labrador Retriever in his litter, all the other adopting families wanted him but we put a special request in before hand, just for him. I think some of them even tried to bribe the breeder to get him but they were respectful enough to save him just for us! I'm pretty sure he is the big round one on the top trying to squeeze his way in for some food.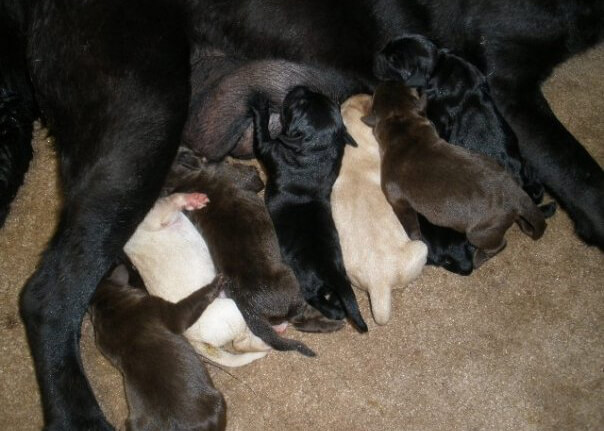 9 – If we must love him for all he is, that includes the incredible rate at which he eats his food, drools at the sight of it, and will barrel over anything to get to someone's leftover plate. Not to mention, he eats rocks, peaches, and sticks.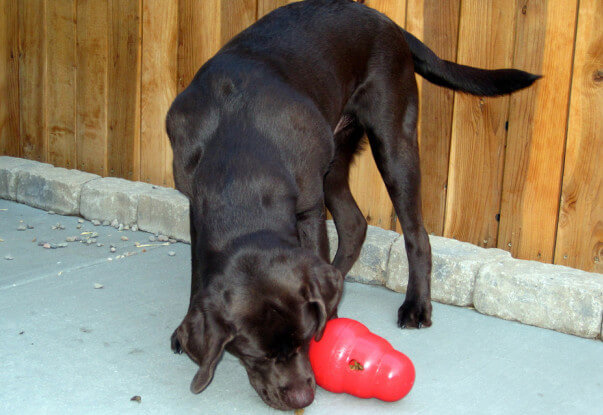 8 – We are often questioned about him being mixed with some type of Rotwiler, Mastiff, Pitbull, or any other big dog that is not a Labrador.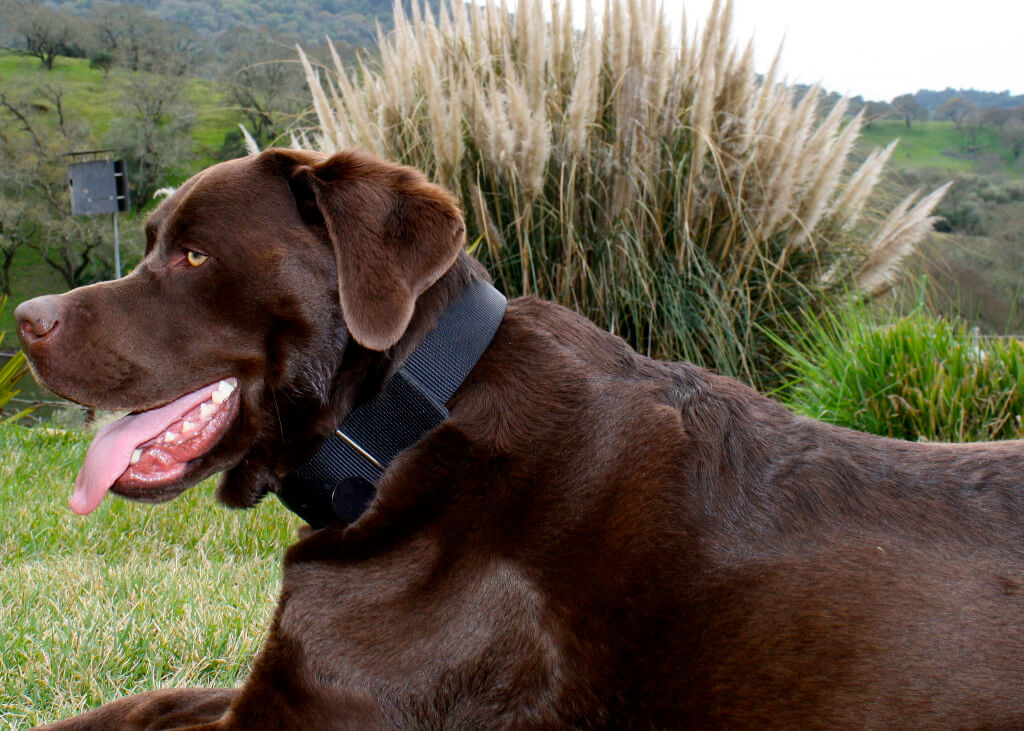 7 – Let's face it, he is a terrible walker…but we still love going on walks with him. He would prefer to carry the leash in his mouth if we would only let him.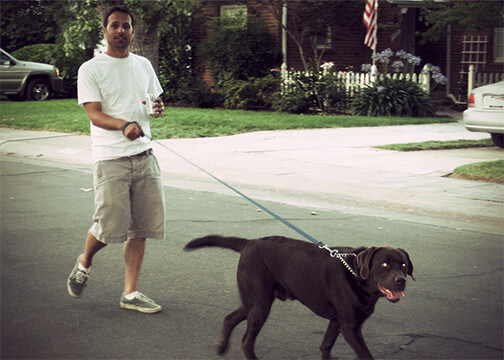 6 – He takes on cars like a half grizzly bear/half robot and walks away from it. This picture was taken while on pain meds after he was hit by a car just one day before our son Luke was born.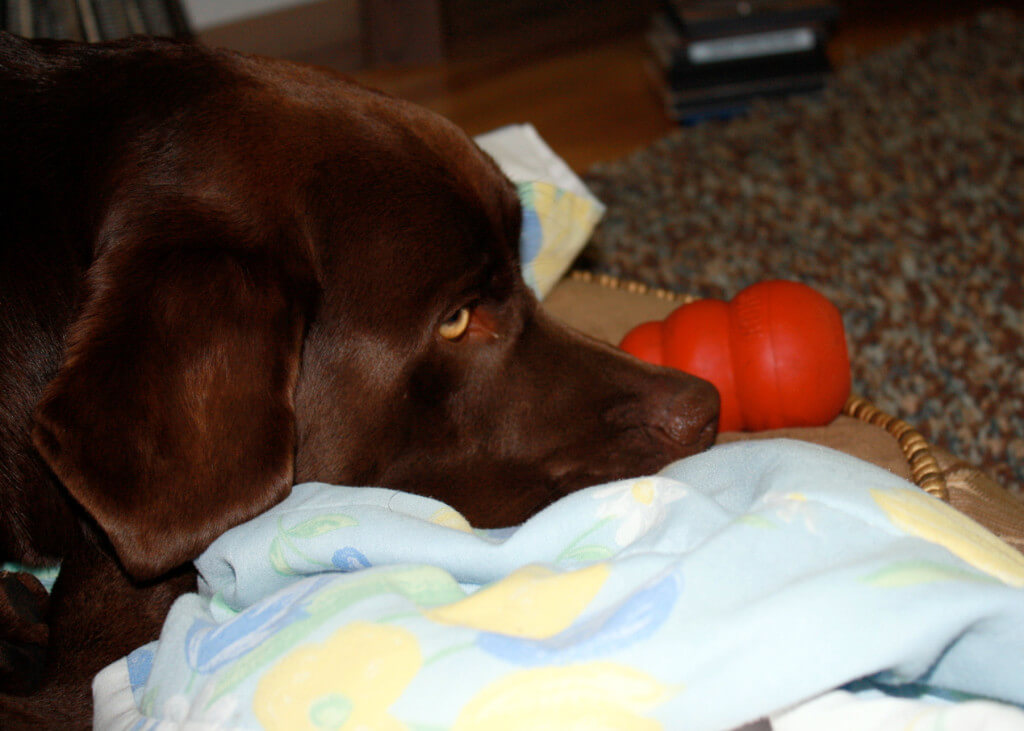 5 – He loves to swim with us ,  but can't last in the water for too long. Probably because he is so dang heavy.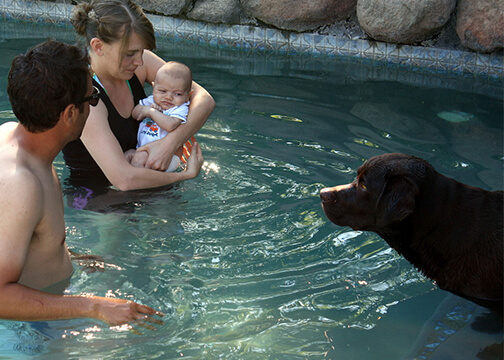 4 – He is lazy, it's a fact.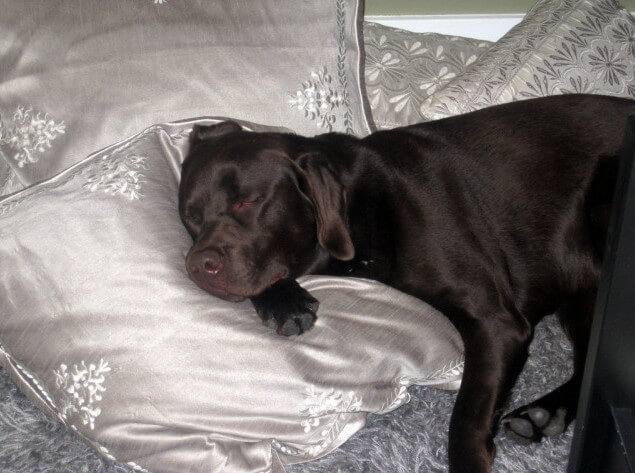 3 – He is an amazing brother; both watching out for and protecting Luke and tolerating Sam.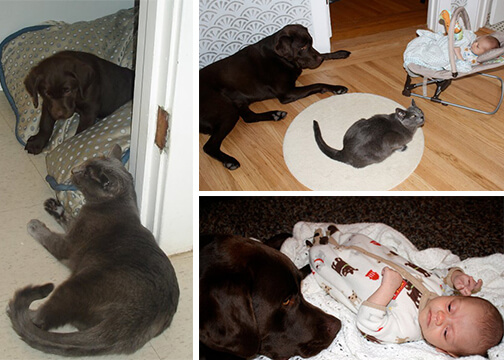 2 – He will protect his family and let out the big scary bark when needed (Just ask Brett Skale or Tony Sciandri about going to the bathroom in our house at night, or the water meter reader guy). At the same time, he is also the most loveable and sweet dog with a silly high pitched bark when he is having fun or is excited.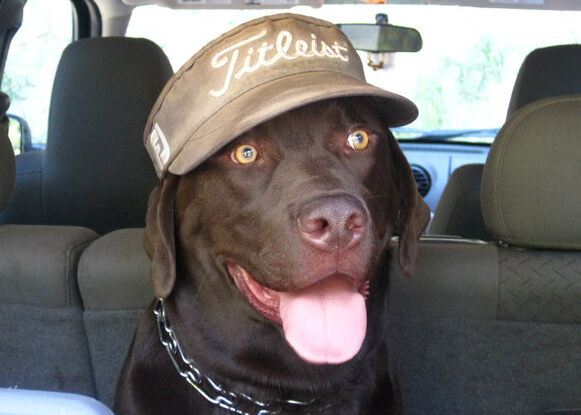 1 – He has the gentlest eyes and knows how to use them!