Day 273 – Tuesday, May 3rd
Delicious homemade mango salsa. I even used cilantro from the garden.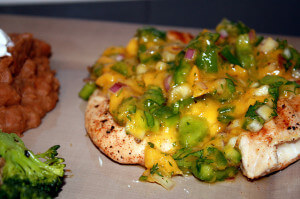 Day 274 – Wednesday, May 4th
This is his don't mess with me face.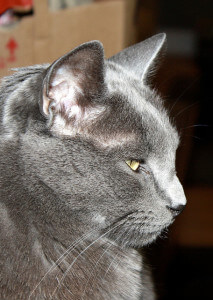 Day 275 – Thursday, May 5th
Happy Cinco De Mayo. The bartender at Ernesto's was slightly distracted and accidentally made my strawberry virgin margarita with tequila. Don't worry, Gino tested it and sent it back =)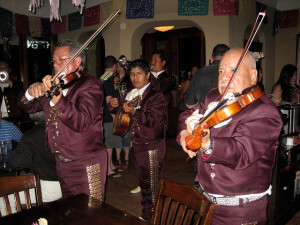 Day 276 – Friday, May 6th
Last day of work before my summer off. I can't wait to use more of these cookbooks.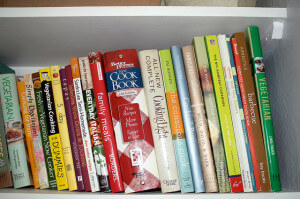 Day 277 – Saturday, May 7th
Happy wedding day to Jen & Chris. So happy to be there with you guys to celebrate. It was a lovely wedding!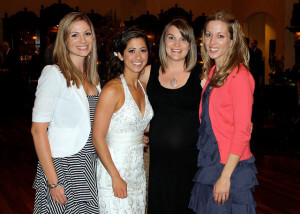 Day 278 – Sunday, May 8th
Happy Mother's Day! Thank you mom for all of your continued love and support. Luke is so lucky to get you as his grandma!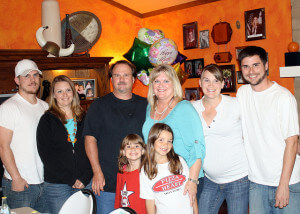 Day 279 – Monday, May 9th
Soon the photos around our house will get replaced with our new addition, I can't wait!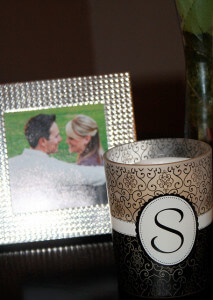 Day 280 – Tuesday, May 10th
I had to have fresh flowers in the house to welcome Luke home!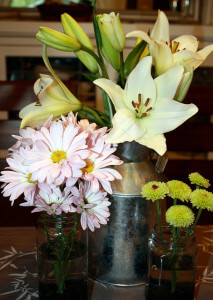 Day 281 – Wednesday, May 11th
Almost the due date, wishing I don't have to go to the Dr. apt. tomorrow but chances are high that I will.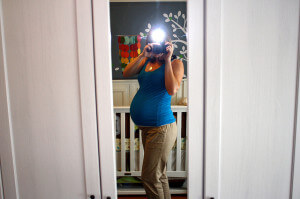 Day 282 – Thursday, May 12th
Ok, due date came and went so we decided to have a picnic in the park to distract us.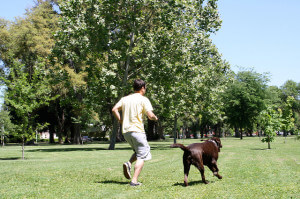 Day 283 – Friday, May 13th
Still no baby but Lynda came over to add the puff mama (knot ottoman stuffed with a down blanket) to Luke's room. Thank you so much! I love love love it.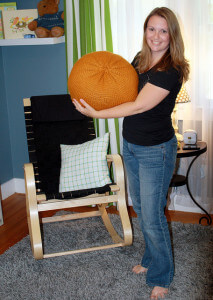 Day 284 – Saturday, May 14th
We were on our way to the dog park early Saturday morning and Ponzo happened to run across the street just as a car was coming down the road. He got hit and got very banged up, but came away from the accident with no serious injuries. We are so thankful and blessed that he is OK just really sore and will take a few days to fully recover.