Day 246 – Thursday, April 7th
Thanks to everyone on my team for the nice Network baby shower! Gino wasn't quite sure what to expect but we had a great time.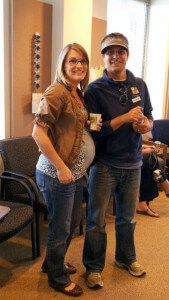 Day 247 – Friday, April 8th
Blooms from the shower still look great.
Day 249 – Saturday, April 9th
Second Saturday with Alli & Levi, a really great night.
Day 250 – Sunday, April 10th
Make a wish.
Day 251 – Monday, April 11th
Cleared out the house for our floors to get sanded and re-finished before the little man arrives.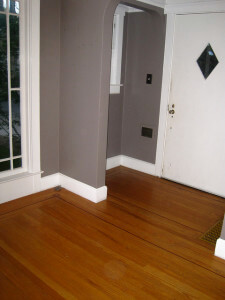 Day 252 – Tuesday, April 12th
The floors sanded with a sample of the water based coat in the doorway.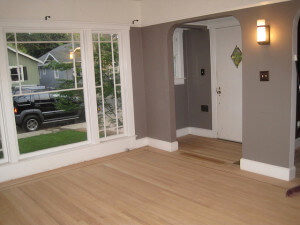 Day 253 – Wednesday, April 13th
Giants game on the tube at Riverside Clubhouse. We had to go watch the game somewhere while our house was packed up.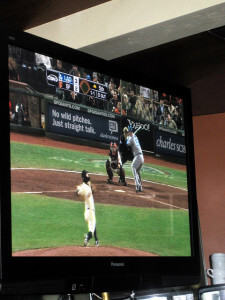 Day 254 – Thursday, April 14th
Go River Cats!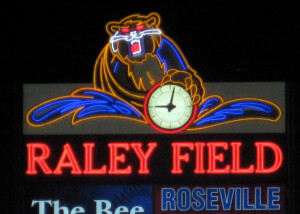 Day 255 – Friday, April 15th
Dinner at Crystal & Zach's, Ponzo trying to get any scrap of Lola's food. What a beast.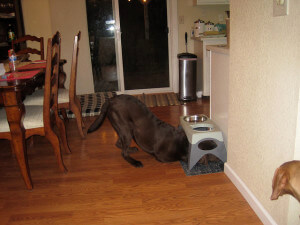 Day 256 – Saturday, April 16th
The finished product, well worth the 4 days of an empty house.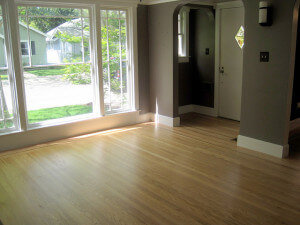 Day 257 – Sunday, April 17th
Just lounging around.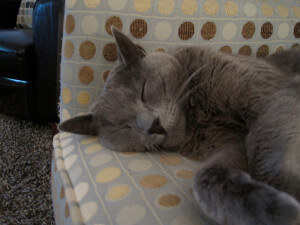 Day 258 – Monday, April 18th
Almost 37 weeks and ready for the little man to make his appearance!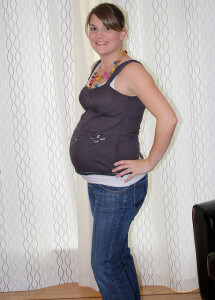 Day 259 – Tuesday, April 19th
We have a house guest for a few days while my parents are in Arizona. Meet Thor. The two boys did really great on their first full day together.