Day 136 – Wednesday, December 15th – Started gift wrapping.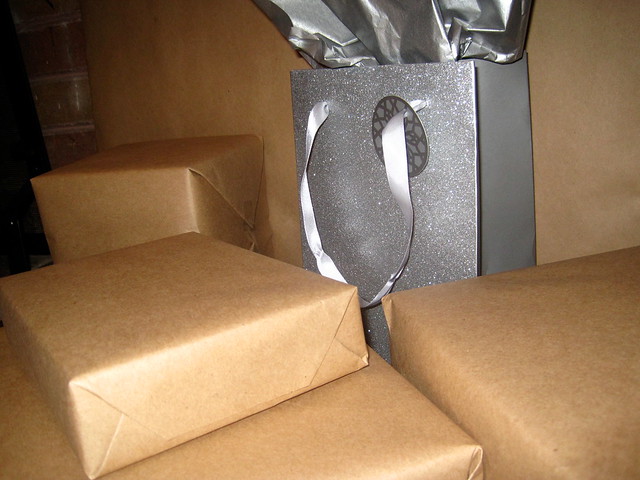 Day 137 – Thursday, December 16th – I think I will decorate the tree with this color scheme next year.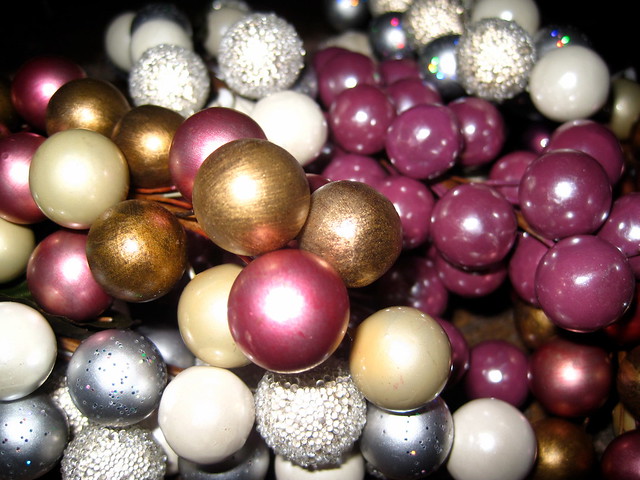 Day 138 – Friday, December 17th – A cute little sock monkey I got from my work holiday party. I think baby Sciandri will like this!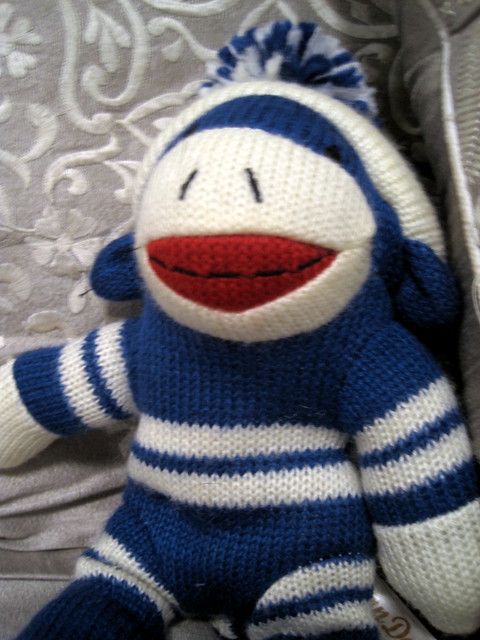 Day 139 – Saturday, December 18th – I decided to make the
Chocolate-Peanut Butter Moon Pie Cookie
recipe for our family holiday party/ornament exchange. My marshmallow filling was a little gooey but they ended up tasting good. I would give myself a B for this try at baking.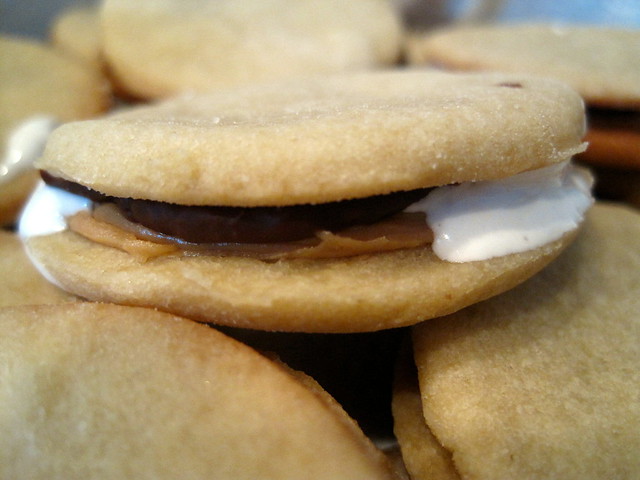 Day 140 – Sunday, December 19th – A great time with family filled with laughs and interesting "ornaments" in the exchange.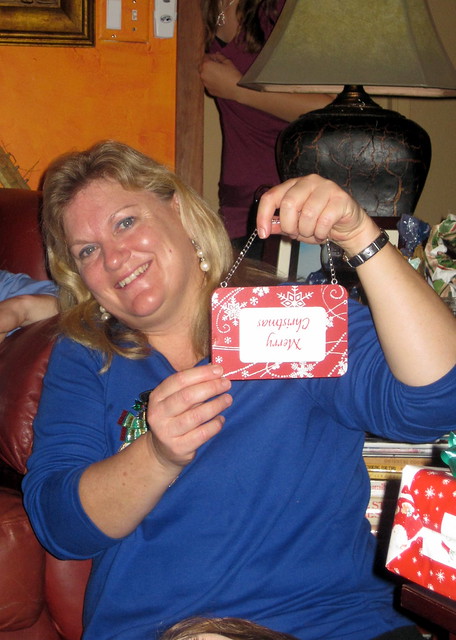 Day 141 – Monday, December 20th – Gino loves the ornament we went home with, a Michael Jackson Jukebox singing ornament.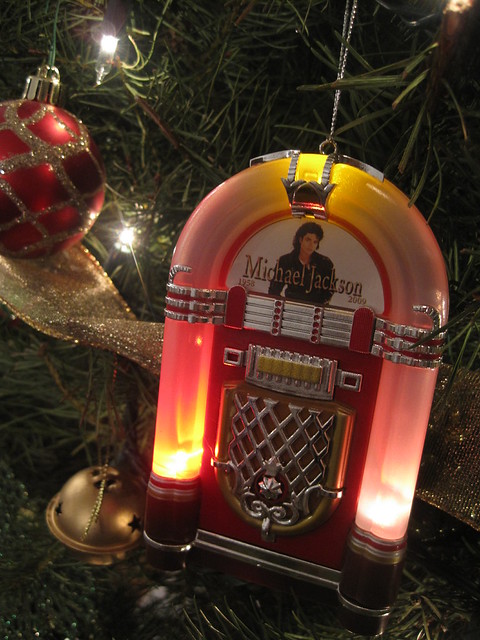 Day 142 – Tuesday, December 21st – Packaged up, tagged, and ready to deliver our Christmas.gif"http://www.flickr.com/photos/52765495@N02/5281661303/" target="blank"" title="IMG_4777 by sarah-fina, on Flickr">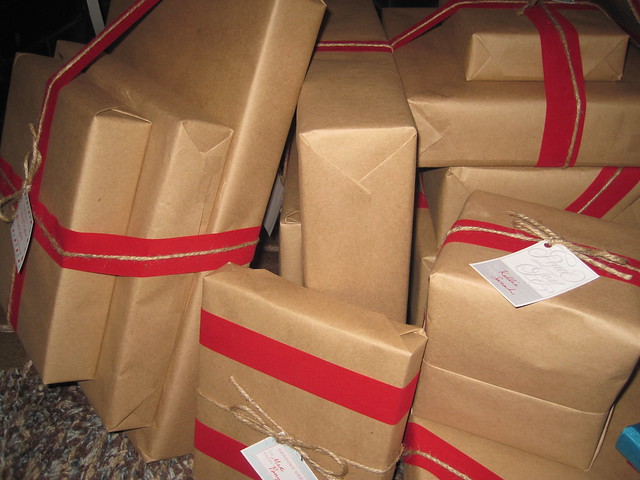 Happy Holidays everyone. I hope you have a Merry Christmas and a very happy 2011 New Year!