Leo,
I hope you enjoy the story of the day you were born. From the outside looking in, it may seem unremarkable, but to us, you made October 24, 2014 so very remarkable!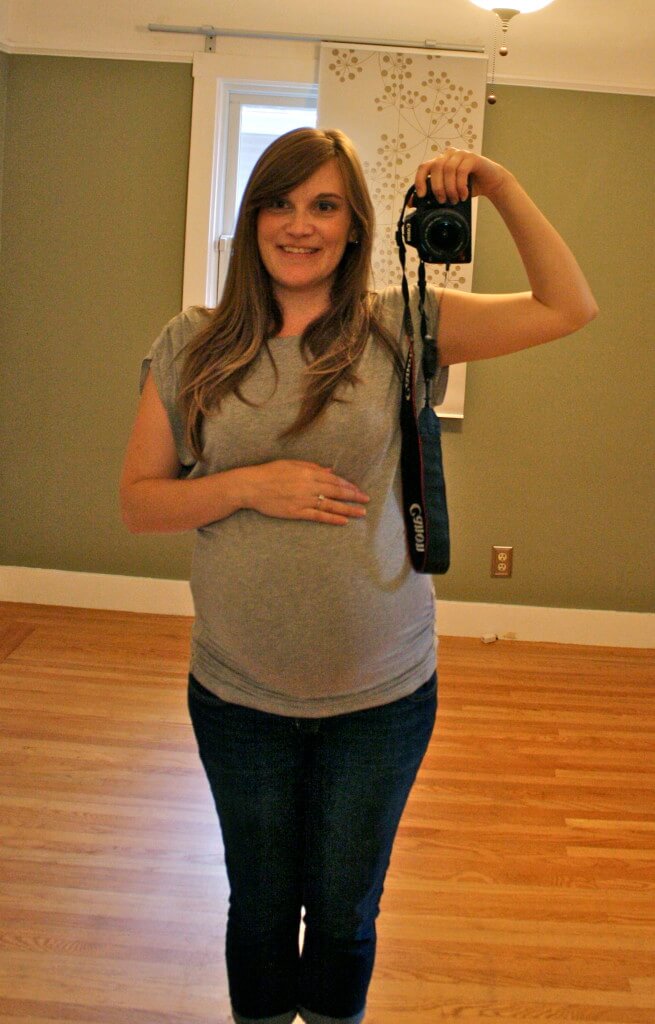 It was around 3:00 a.m in the middle of a Friday morning when I first felt a true contraction. I was working from home that week and my  firm  had just delivered one of our biggest proposal efforts during my last week working. My girlfriends and I were all planning on going to Apple Hill with the kiddos. On Thursday night I had every intention of going to Apple Hill the next day because my due date wasn't for four more days. Throughout the week I had Braxton Hicks here and there, but I was pretty sure this time around that I knew what consistent contractions felt like when it was really the start of labor. I did know this but there was still an element of surprise and the unknown of waiting to feel what I thought I knew was coming. It was exciting with the added element of not actually knowing your gender (I did know in my heart!).
So back to 3:00 a.m. on Friday morning. I waited until around 5:00 a.m. when I knew FOR SURE that it was labor before I told your Dad. It was almost identical timing as my first labor . Luckily I had enough time to shower, wash my hair, and put on makeup. Being the Type A planner that I am, we were all packed and ready to go; no surprises there. Your dad was so excited to wake up Luke and tell him it was time to get this baby out! Luke was so excited (to be honest, probably not for your arrival, but to go have a sleepover at Zia Lynda and Zio Paul's house). The only difference in labor from my first time was that I thought my water did break at home. With that, it speed up contractions and increased the pain a little. There was one point where your Dad was laying on the bed, casually talking to Ponzo and I had to intervene and get him to PICK UP THE PACE! We weren't going to wait around until 9:00 a.m. this time, we were out the door as a little family of three, pulling out of our new garage in our Volkswagen Jetta at 6:30 a.m.
The drive to Roseville was fun talking to Luke about what it will be like with a new baby the next time we would see him. Once in Roseville, we met Zia Lynda at the hospital so she could take Luke back to her house. Check-in was easy and it was so early that we got in right away. Upon arrival and a much needed trip to the bathroom, it was very apparent now that my water did already break. We went into triage and easily moved into the next step, the labor and delivery room. Kaiser Roseville is so nice and everyone there made both of my labors so very pleasant. With added pain this time from having my water break as well as faster contractions, I made sure to let them know that I would like an epidural as soon as possible once we were into the room. This time, unlike last, there wasn't much of a waiting game, so we told our parents to come right away ;0)
So there I was, all checked in, epidural done, and feeling good and excited. Then, a nurse came in to ask me if I was up for being in a video for the hospital. Yes, that's right, how about be in video while in labor? Now, the only reason I thought this was somewhat logical was because of the epidural (plus duh, I had a shower and makeup on!) so I agreed to be in the video. A little while later, we had a whole film crew, lights, release forms, and a Production Director in the room taking b-roll footage of me in labor talking with my nurse and midwife. I haven't seen the video yet, or don't know if it's even been produced but I was honestly in no pain and was probably disgustingly chipper, in fact, I am sure of it. But the saving grace of all of that chaos was that it helped pass the time and served as a great distraction. Grandma and Grandpa showed up and Nonno and Nonni were on their way from San Francisco at this time.
After the video shoot was over, there was another knock on the door. I wasn't sure who else it could have been but low and behold, in walks my brother, Uncle David. I was confused at first because he didn't tell me he was going to come visit. Then I noticed the giant bandage on his head. Turns out, he walked into a glass window at work and cut his forehead! He drove himself to the hospital to get stitches (Next time get someone to drive you dummy!)  so he figured he would stop in and see how we were doing. I know, so random, right!
It was close to noon and I was really only in very minor pain. I had a hot spot of pain that they worked to fix a little with the epidural and laying on my side, but other than that I could hardly feel any of the contractions. I figured I had at least a few more hours to go considering my first experience was about 11 hours in the hospital. Along that line of thinking, we sent David and the grandparents away to go get lunch. They left, we had some alone time to relish in our excitement and wonder if it was a boy or a girl and then the nurses came to check on my progress. A nurse asked me if I was feeling any pressure and I said, maybe but I honestly couldn't really tell for sure. I guess that tipped her off so she brought in the midwife, who we had learned earlier from our video shoot, had delivered over 2,000 babies! She calmly announced, "You are ready, it's go time." Wait…. what? Go time? We just sent everyone away for lunch but apparently I was ready to get this little baby out at 1:10 p.m. Gino called them to let them know and I think they didn't even actually order food, they just came straight back to the hospital.
The next part is a little vague because it all happened so fast but from what I remember, the nurses came in, the midwife came in and they started changing the bed setup, getting the equipment ready and there was just a flurry of action. I was nervous and excited and felt like a deer in headlights at that moment. My midwife was wonderful. She was very calm, gave very clear and simple instructions and just made the whole experience so comfortable.
Fifteen minutes later at 1:25 p.m. you arrived. Our beautiful little bundle of baby boy sweetness. When you arrived, I looked down and saw all of you, knowing immediately that you were our second little boy with no surprise. Your Dad on the other hand was very surprised and told me it was a boy but all I could say was I already knew. I got to hold you right away and everything was done, in your own unremarkably remarkable way.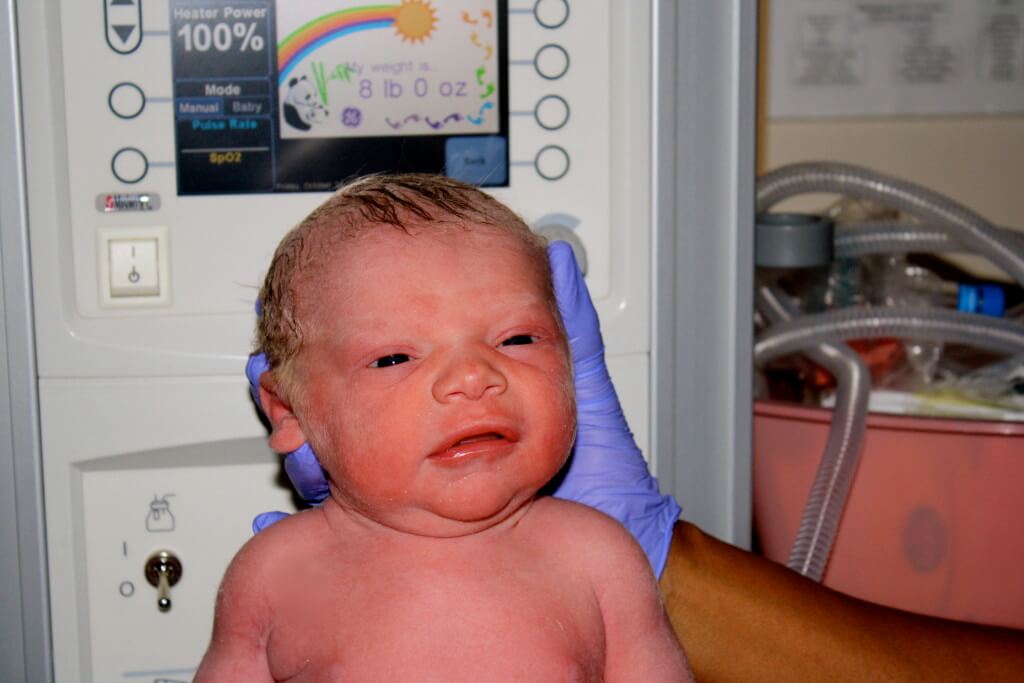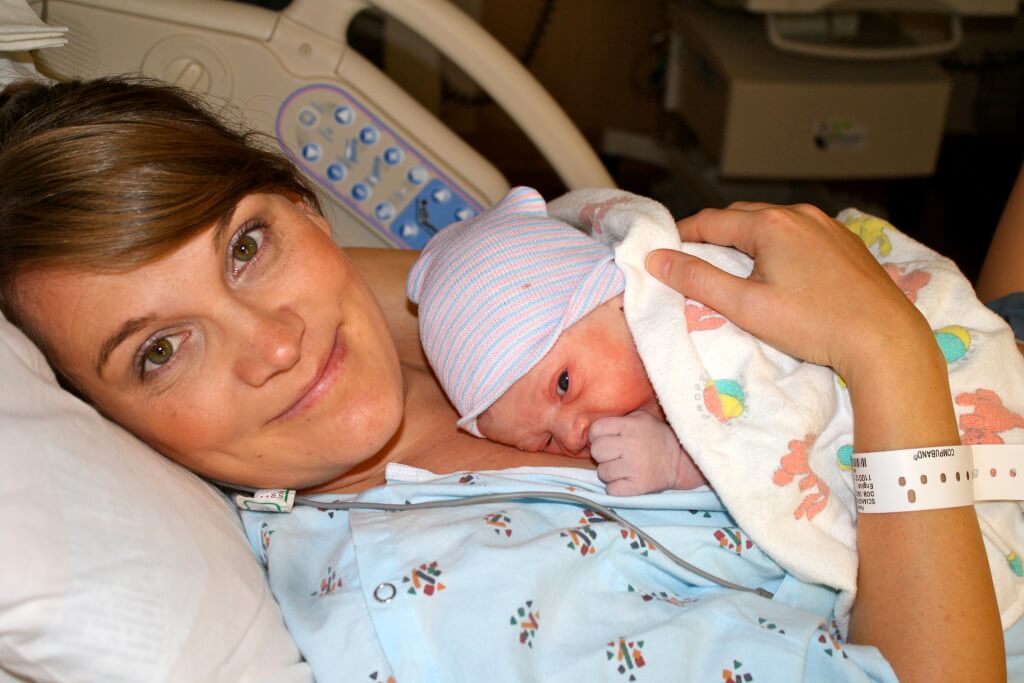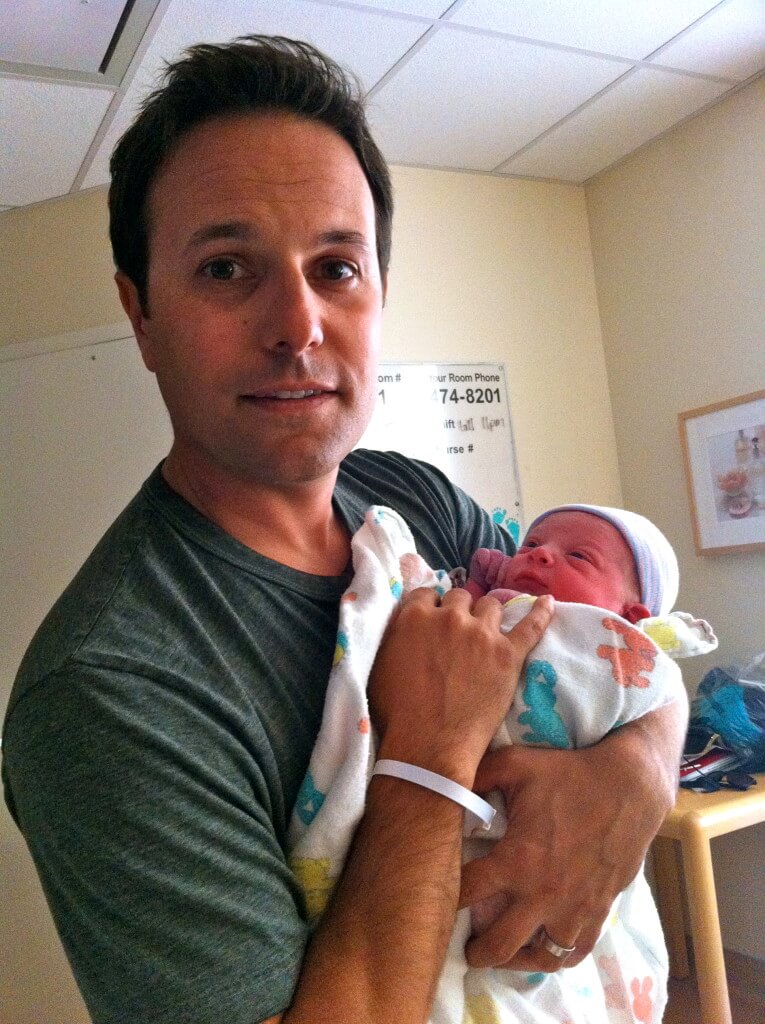 I am so thankful that I have had the experiences that I did with labor and delivery and I know that it is not always easy for many Moms. That understanding truly allows me to give even more respect and compassion to situations that are not so easy.
Side Rant: I have always been of the mindset that you just have to do what works for you. There are so many debates online and moms giving other moms opinions about one thing or another. Epidural or no epidural, breastfeeding or formula, vaccines or no vaccines, cloth diapers or disposable, co-sleeping, screen time, play time, time outs, etc. The debates go on and on. Hey, how about we all just do what works for us and not decide if someone is right or wrong for their choices. I chose an epidural and it made my experience what I wanted, it was good for me and our baby. Others chose to do home births or non-medicated births and for them it makes their experience what they want it to be, which is good for them and their baby. We are all ok for what we choose without judgment.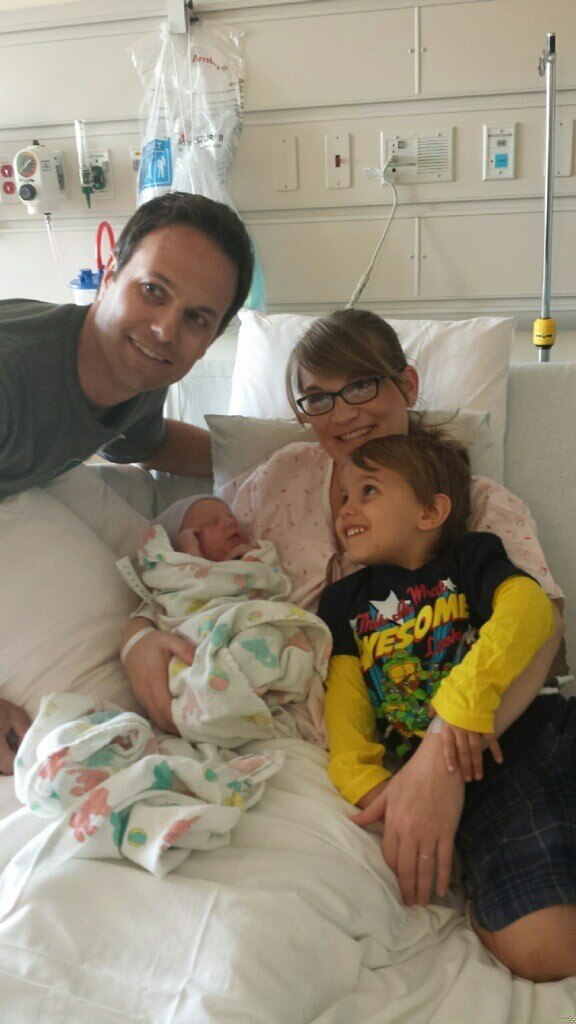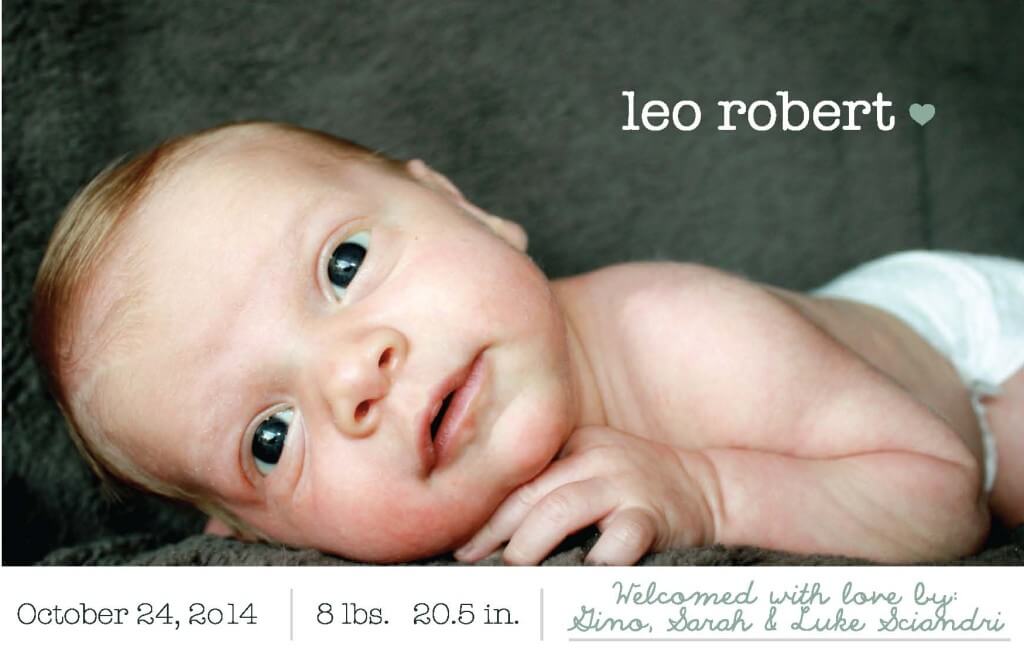 The two days following we had family and friends trickle in and out of the hospital. We had your big brother Luke come and meet you. That was just fine but I have to be honest, he wasn't really very interested! And we couldn't wait to get home to our comfortable place to settle into our new normal as a family of four with our two beautiful boys, Luke and Leo.