Time keeps moving and we're keeping up as best as we can. No, we cannot believe that our little baby boy just turned 4 years old on May 16th! Yes, that's right, 4! Like the past three years, this age is more fun than we ever knew. His birthday fell on a Saturday this year and we have a house now with more than one bathroom, so naturally, we had a party! I think this party was so special for him and for us because 4 is a magical age. Things are still enchanting and so real in his eyes. He is not yet jaded by the world and believes exactly what he sees, which in this case was the real life Batman and Robin! Leading up to Luke's birthday, he told me all about every detail of the Batman party he was going to have. We tried to make most of that happen and by doing so, it really made us two of the happiest parents around, just to see the pure joy and excitement in his face!
Thank you to all who helped us celebrate our sweet big boy's birthday and a very special thank you to "Batman & Robin" – you know who you are ;0)
Here are a few more party pictures.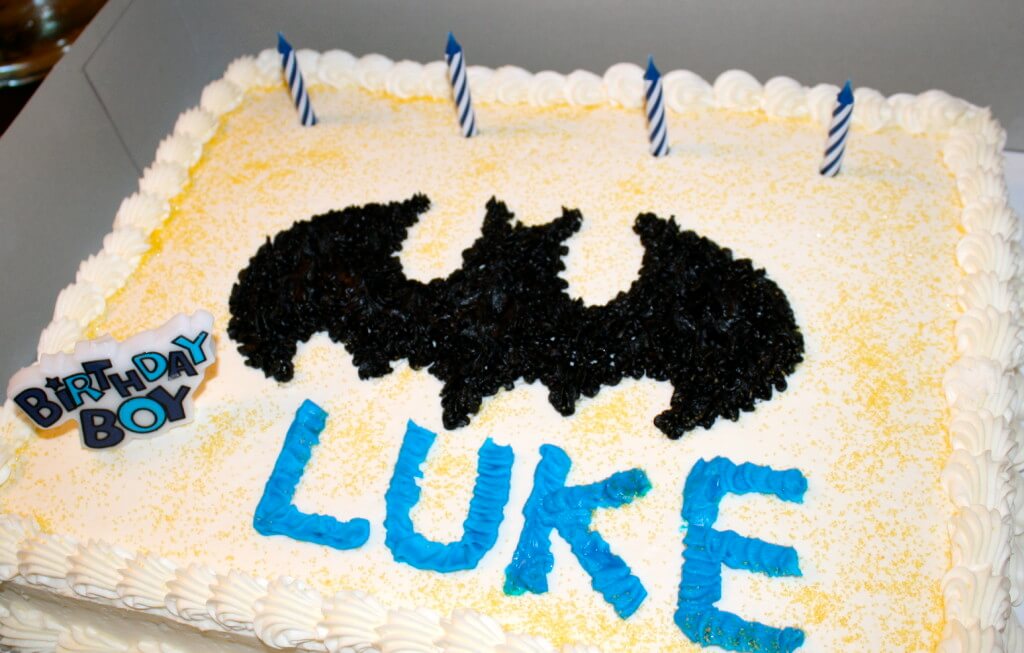 No pre-made Batman cake from the bakery? No problem! This was a super easy solution made by using a toothpick to trace a cut out bat shape that I filling with black frosting dots.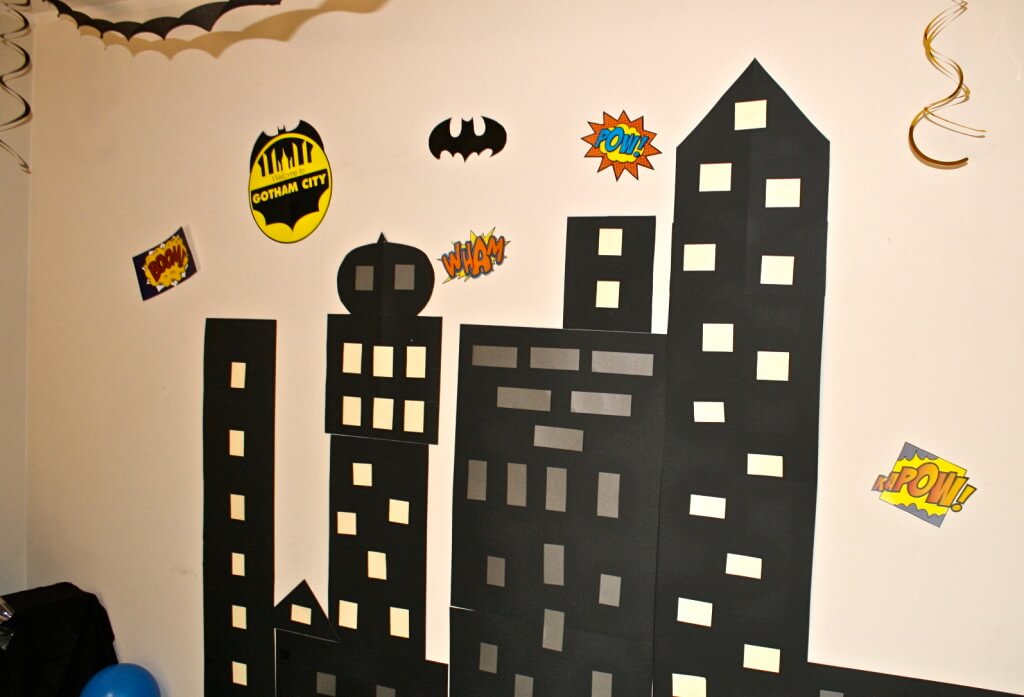 A few pieces of dollar store black poster board and some yellow and gray paper squares. Easy photo backdrop complete with 1960's comic book printed sayings.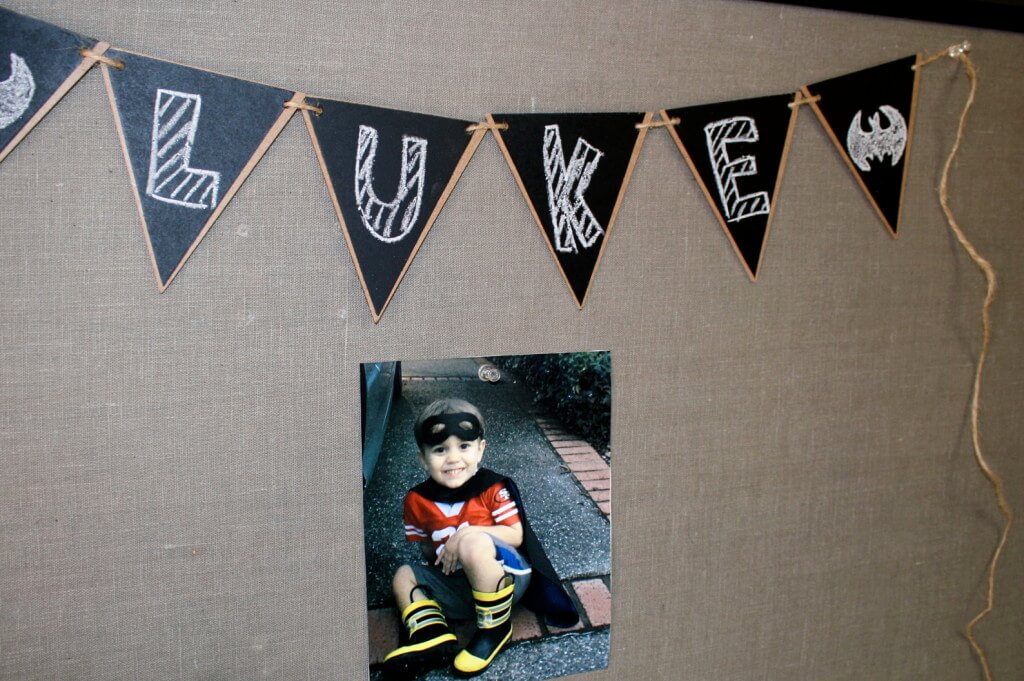 This kid will dress up in anything that resembles some sort of superhero.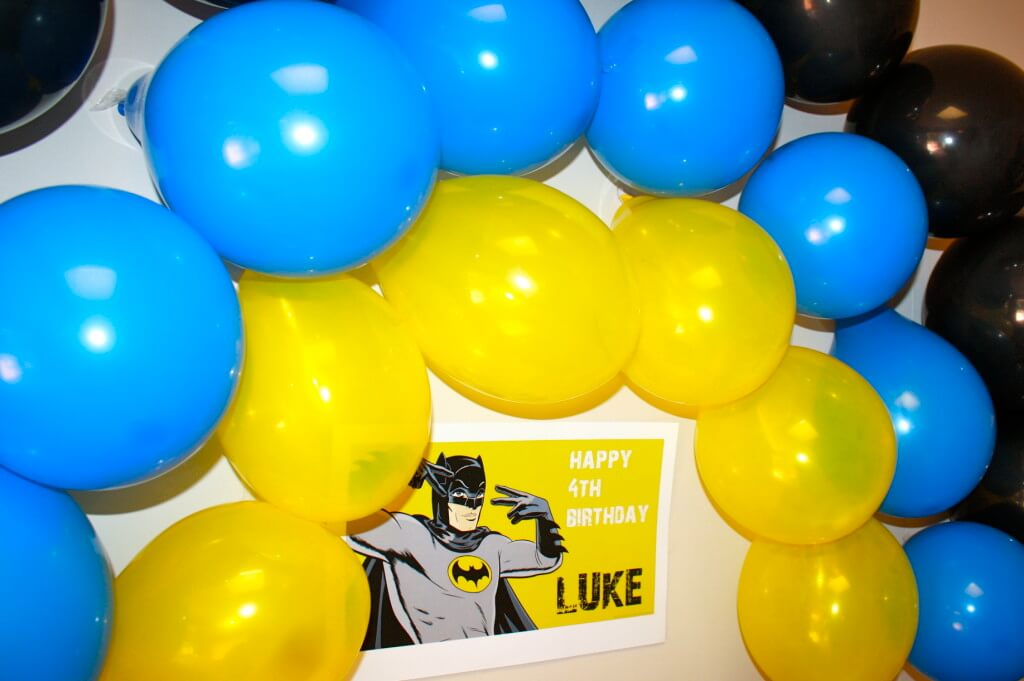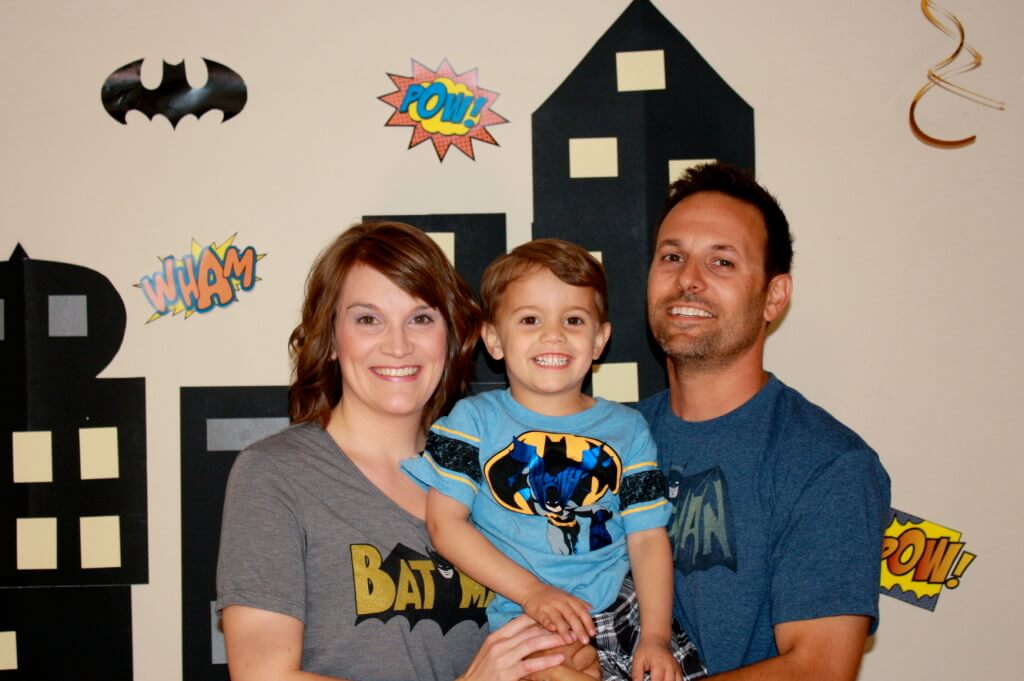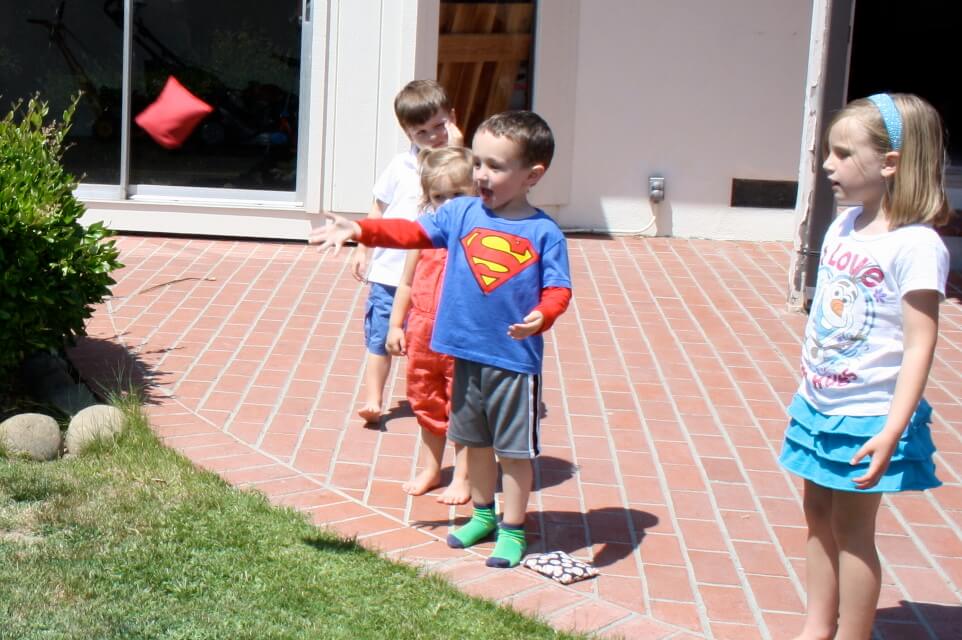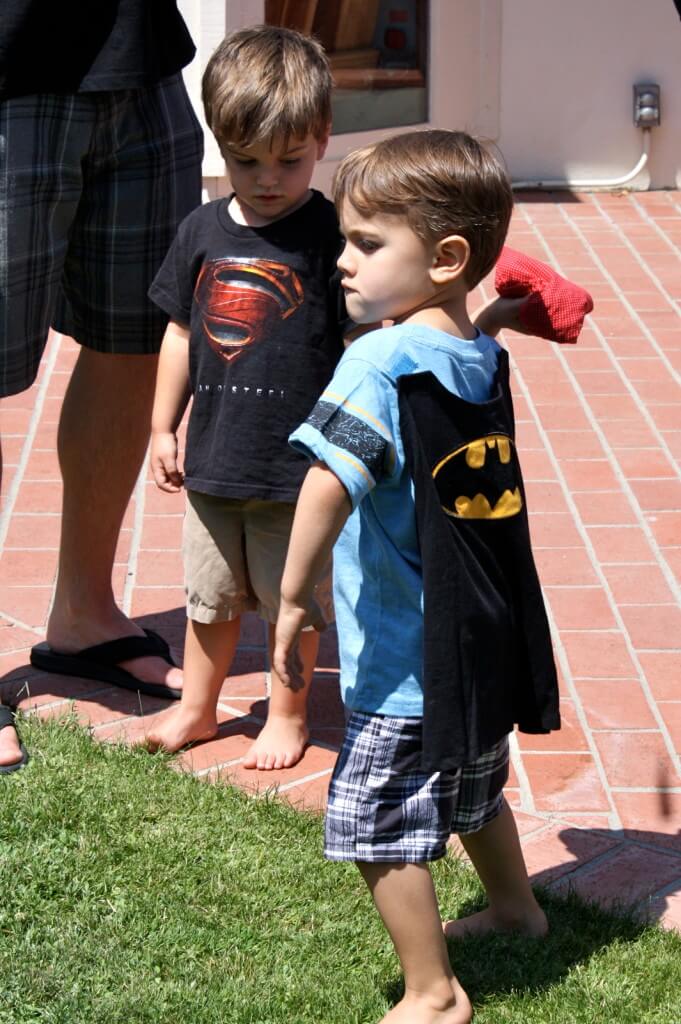 Beanbag toss kept them pretty busy outside of the bounce house!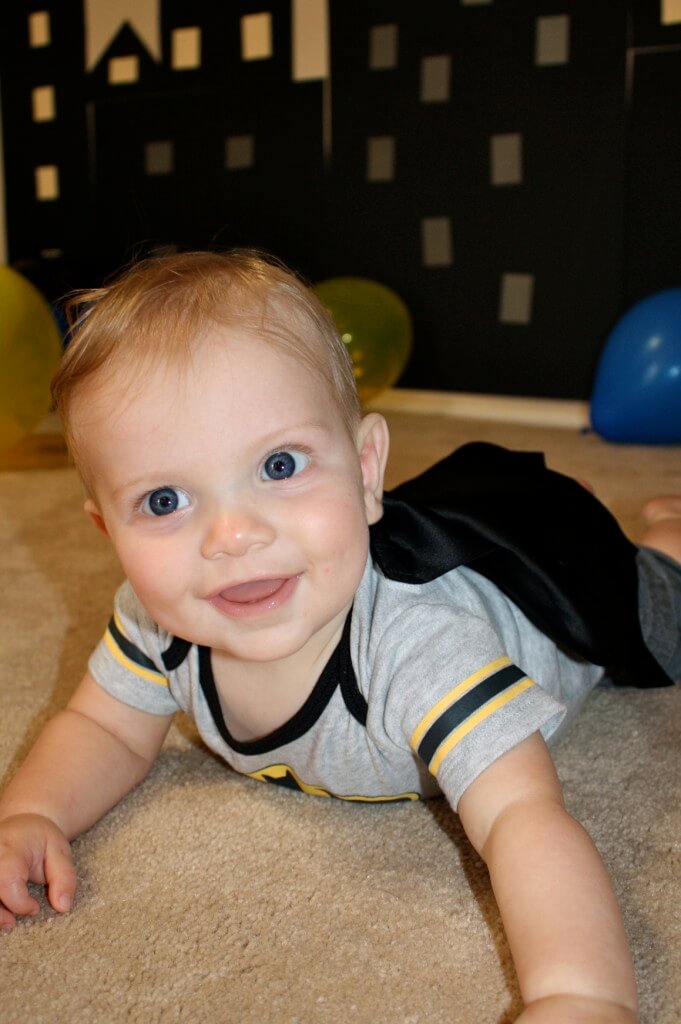 Baby Bat Boy!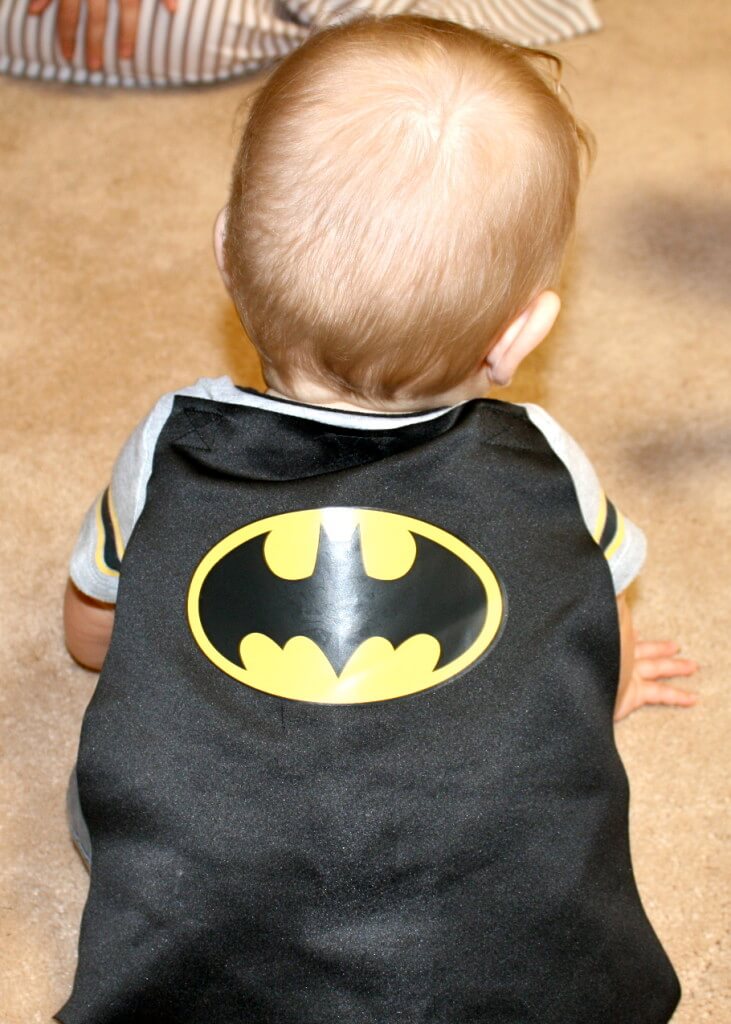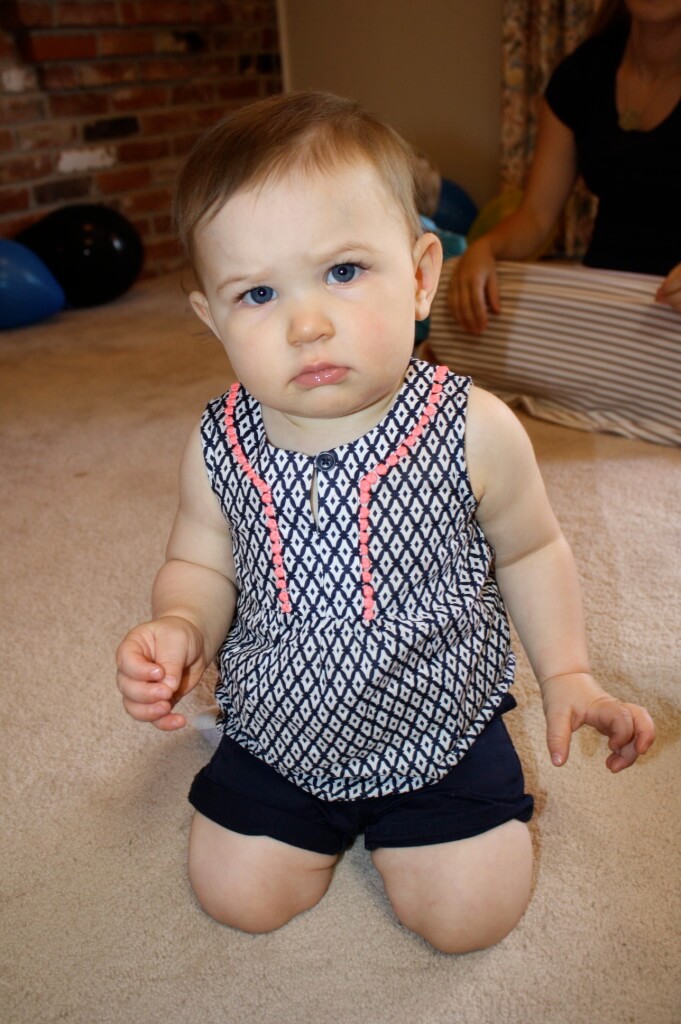 Brooklyn Angel, not so sure of my camera's flash.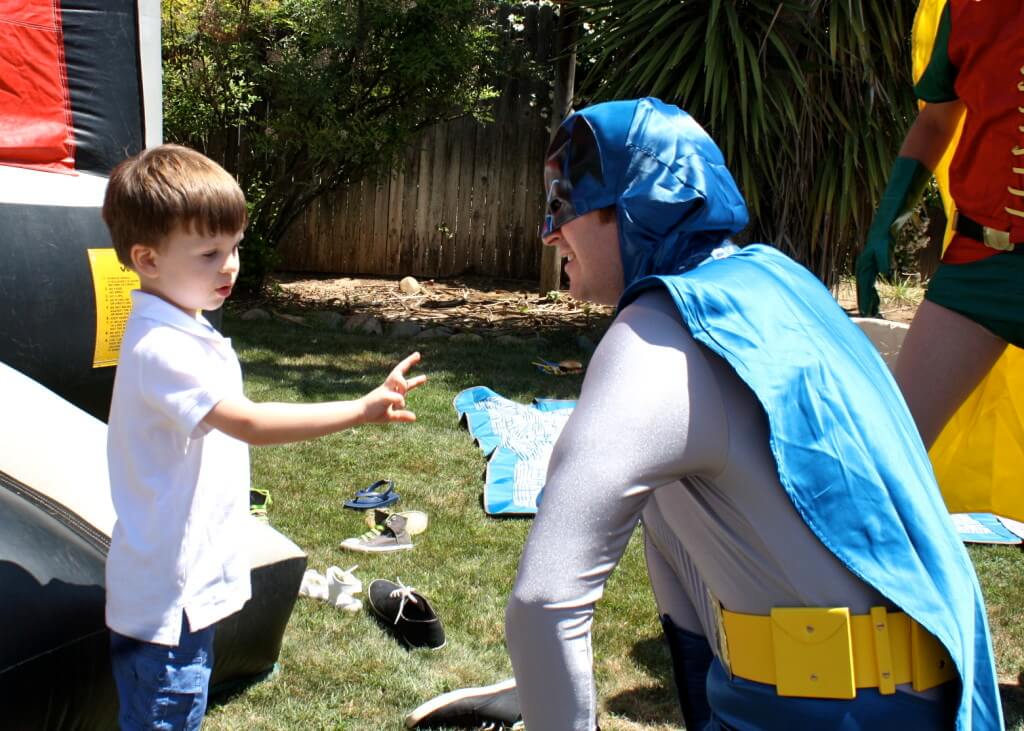 Connor letting Batman know how old he is.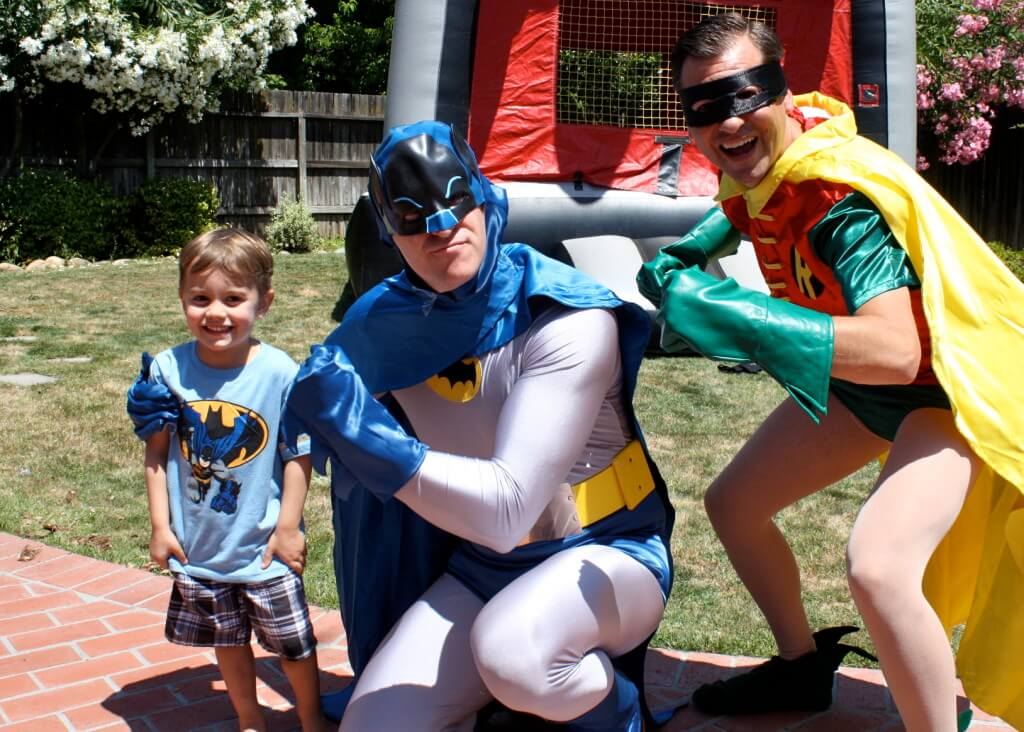 Luke, Batman and Robin just before the pinata fun.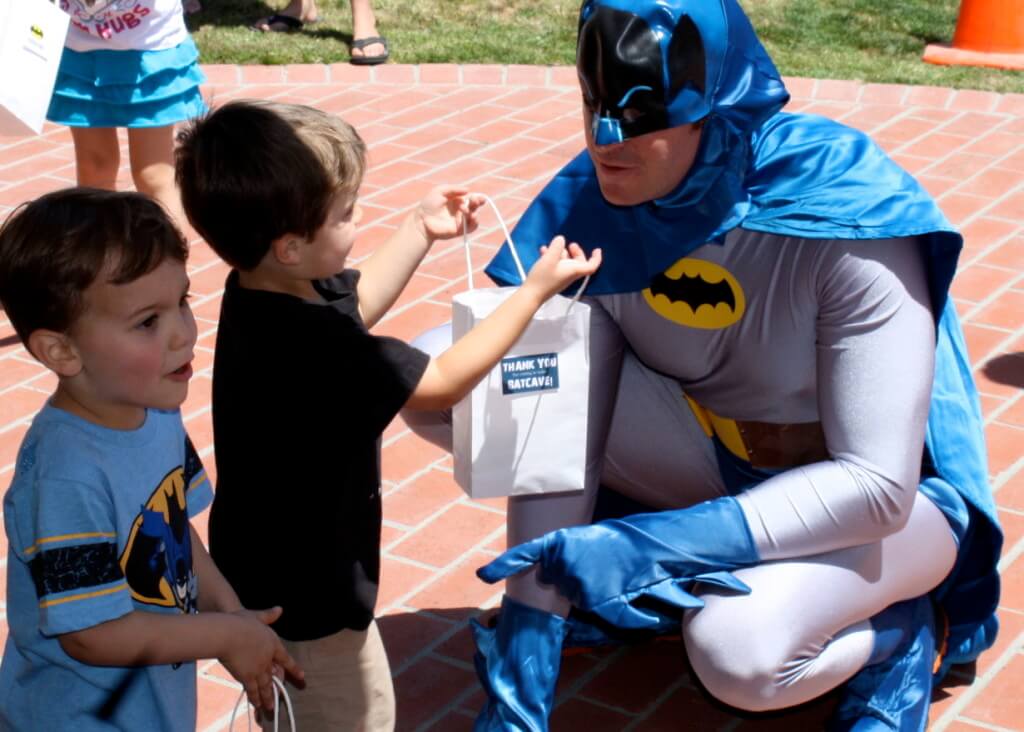 Daniel showing Batman how much candy he got from the pinata.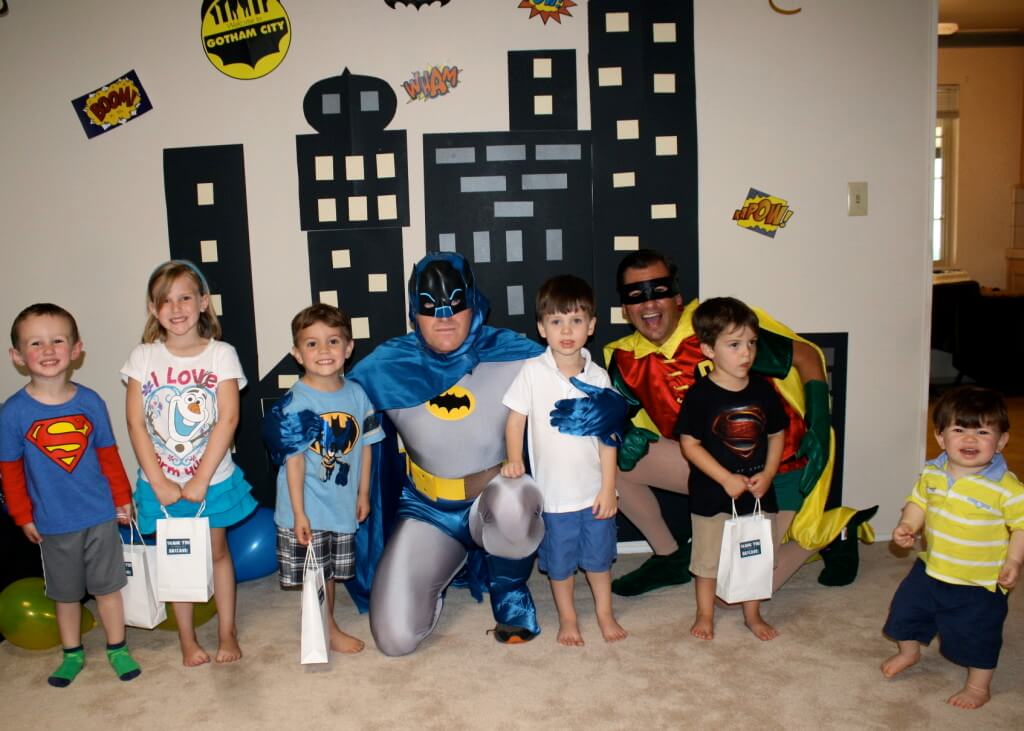 The kiddos who weren't totally afraid of Batman and Robin. Don't let this picture fool you, there were a handful of kids still a little unsure of the masked heroes.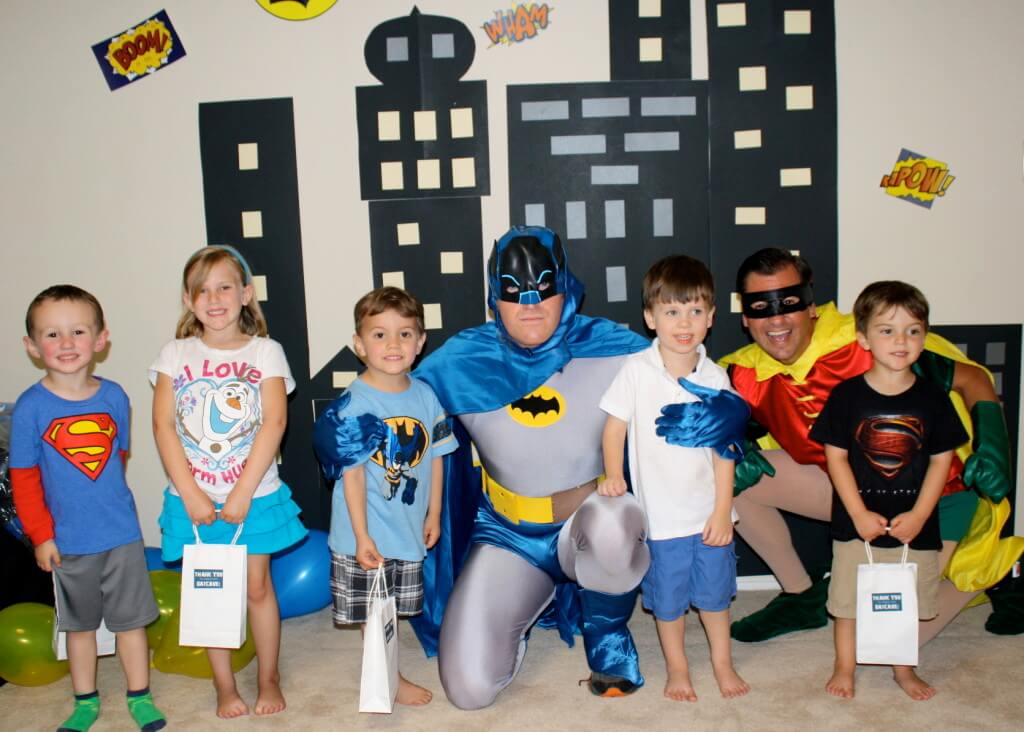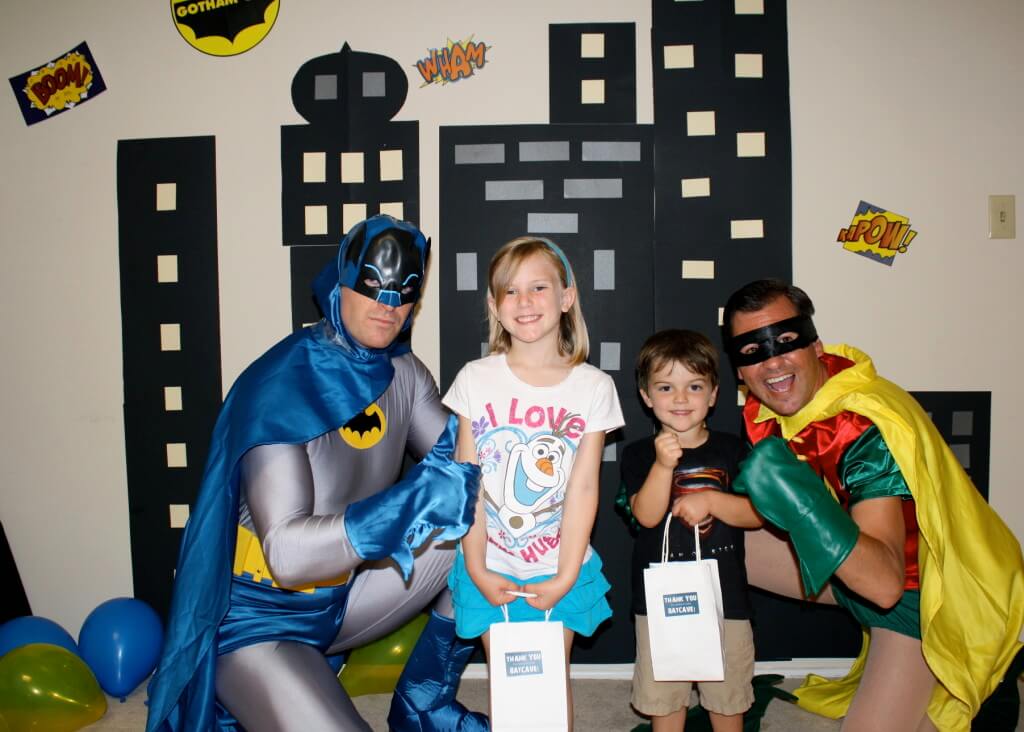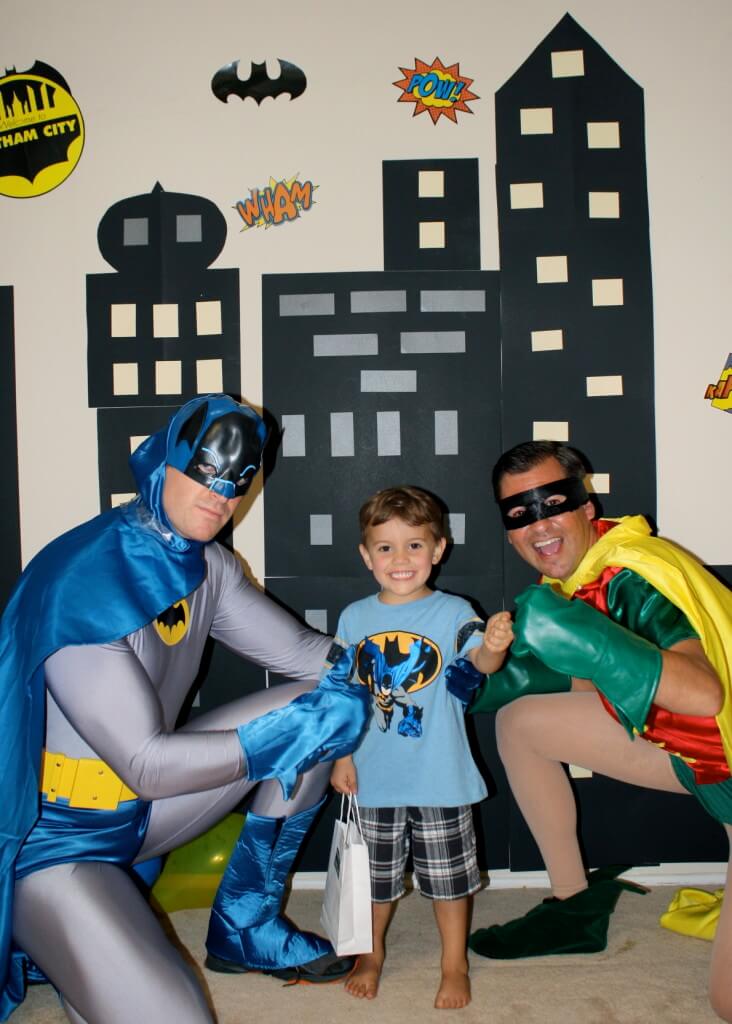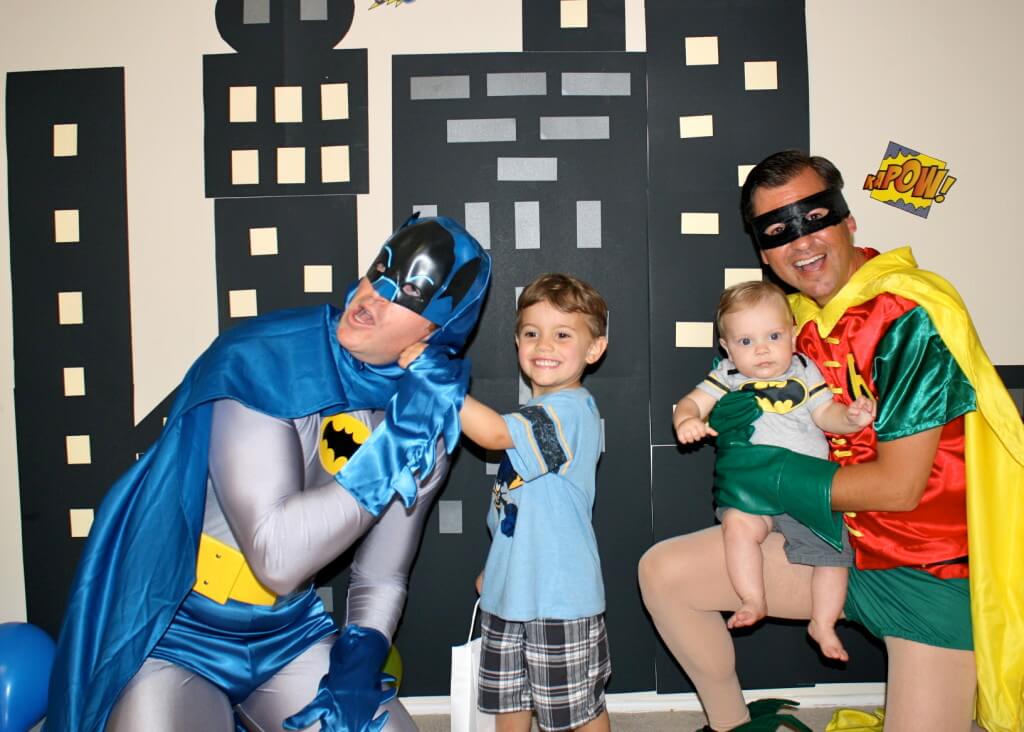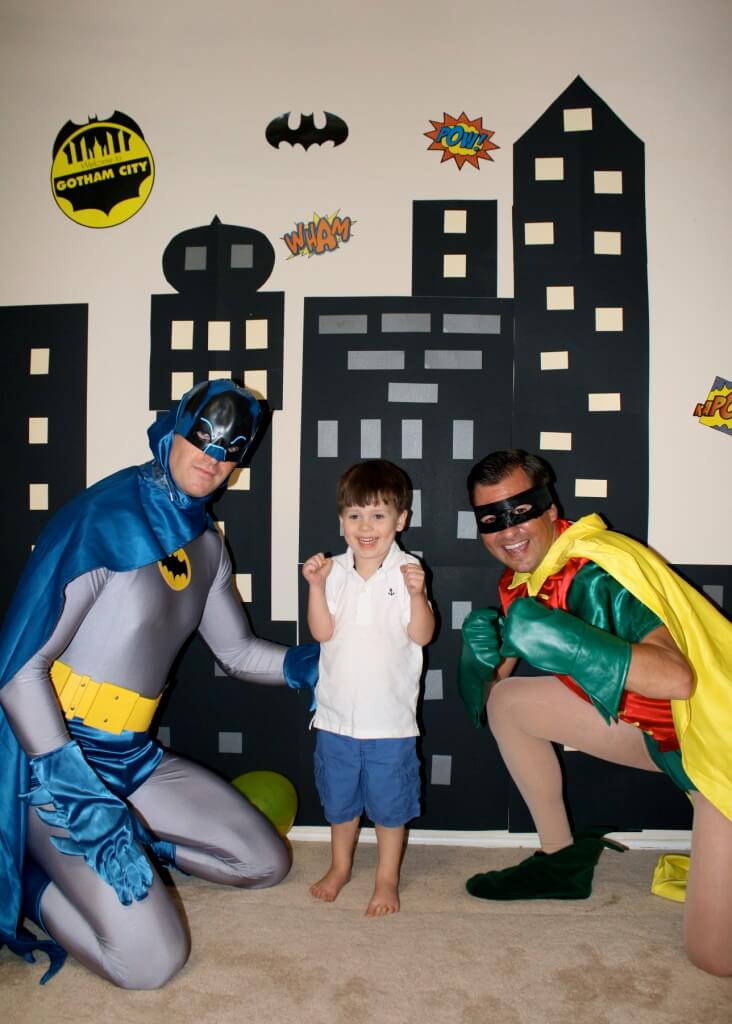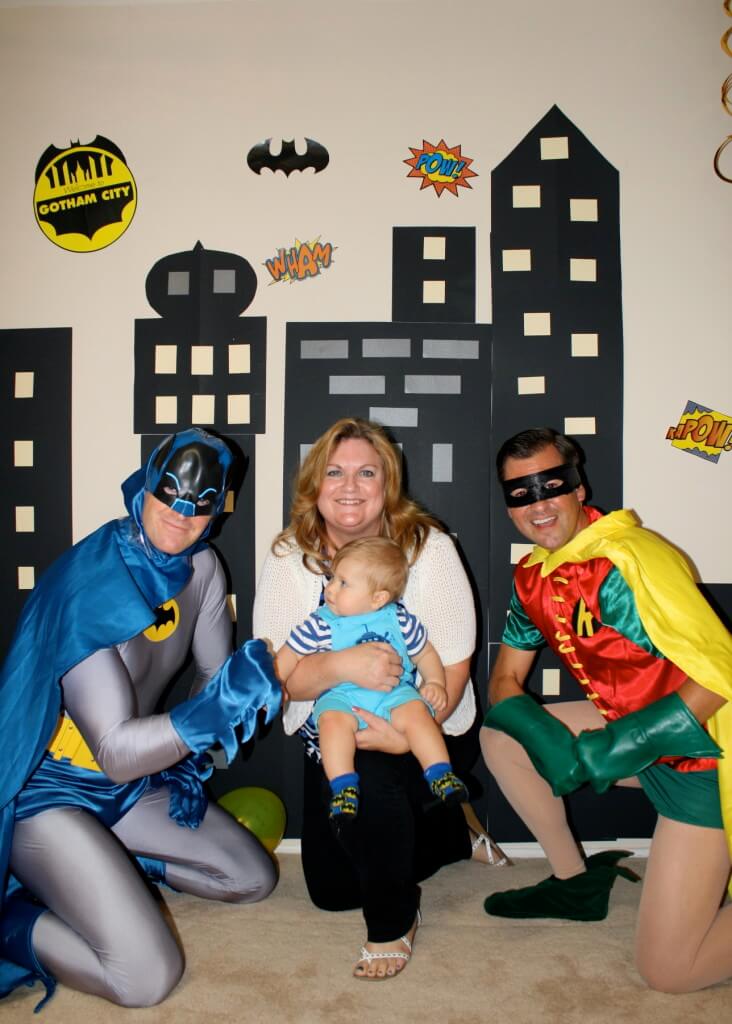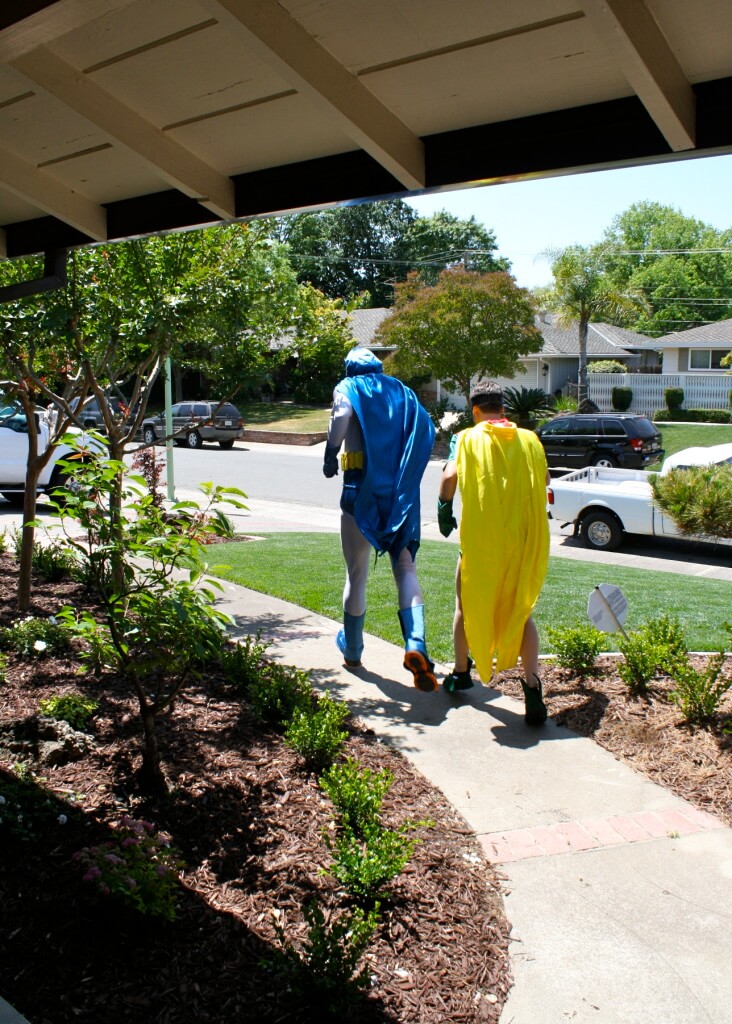 And they are off to go back to save Gotham City!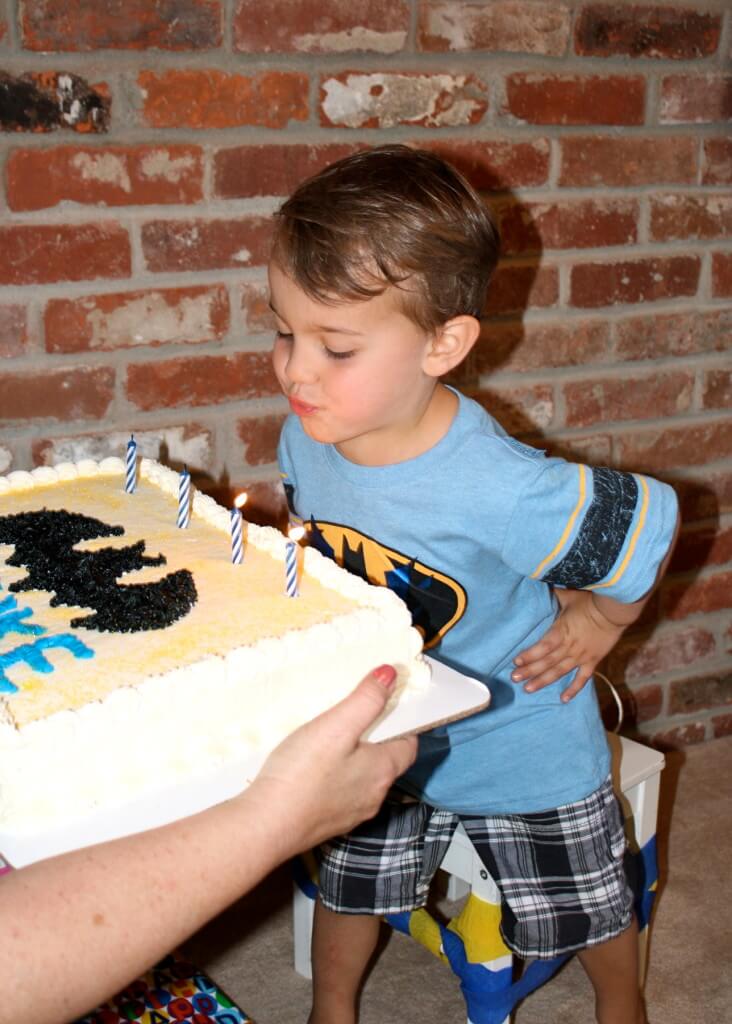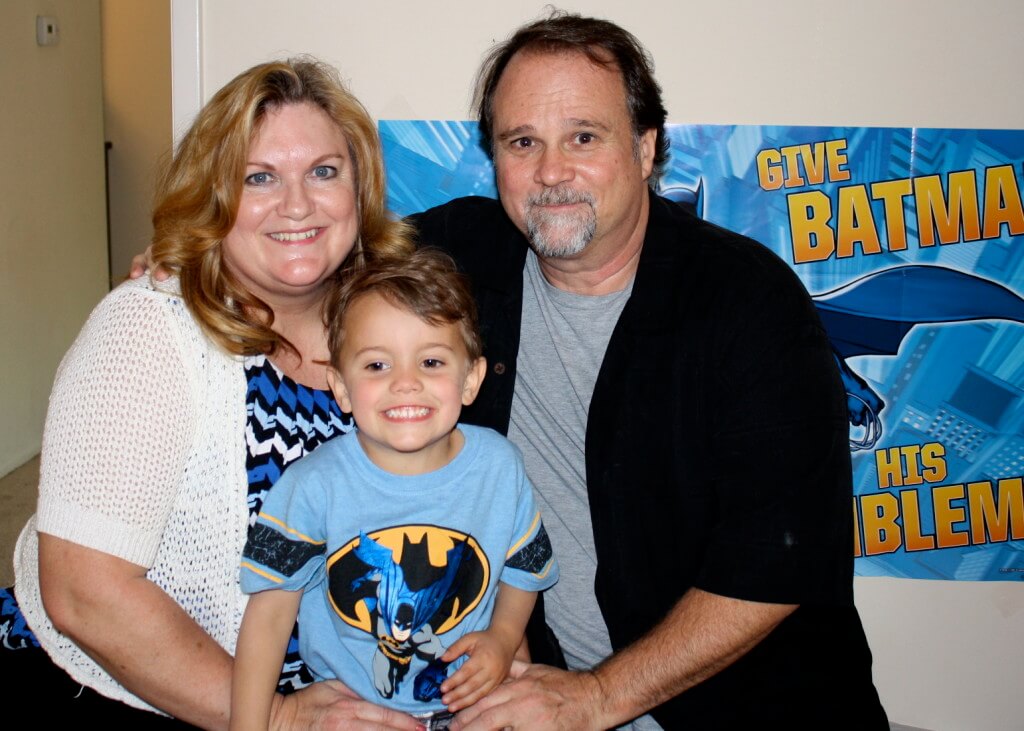 Happy Happy 4th Birthday Luke. I hope this is one you will remember!