I have been inspired lately by a recent trend of beautiful silhouette designs. Silhouettes have become a popular design technique that you might find popping up in vintage wedding themes or a classic twist on home decor. Here are a few images I've seen featuring silhouettes.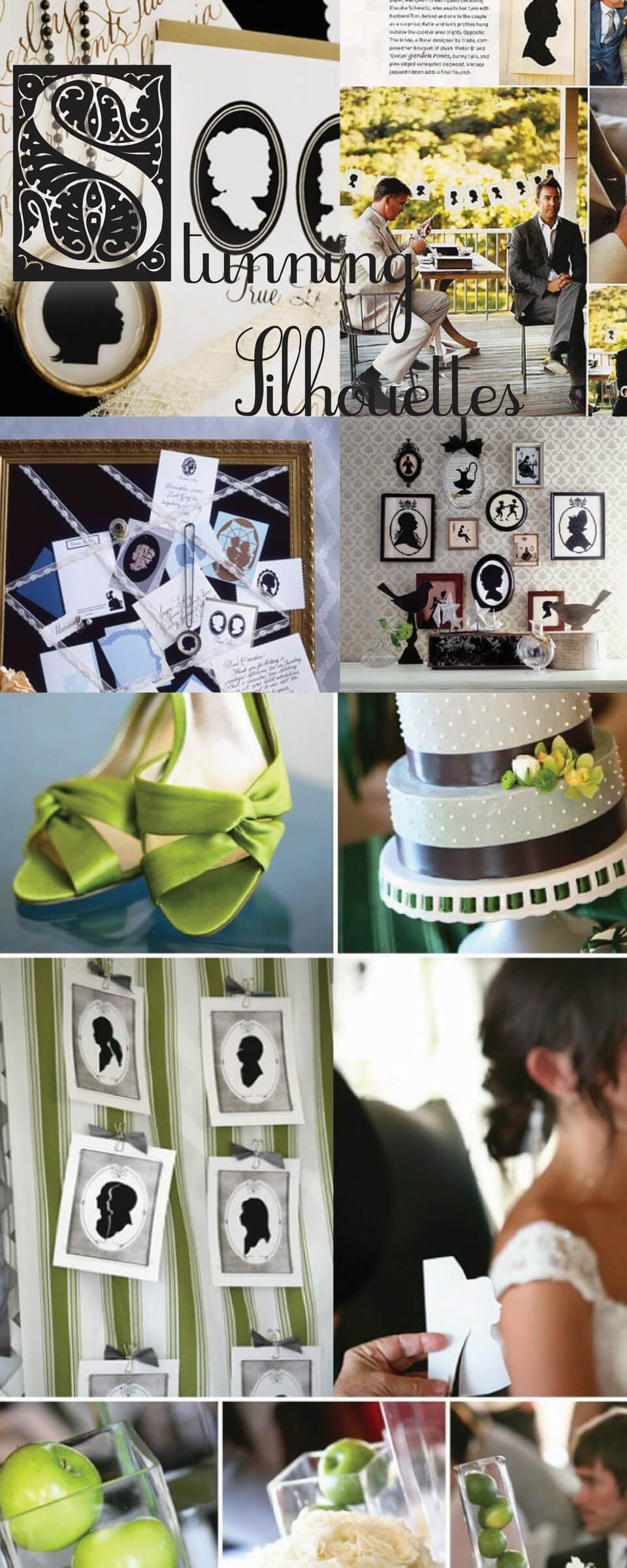 I found the gorgeous vintage silhouette wedding theme above featured on Style Me Pretty. I also found a great post from Country Living that shows how to get the classic silhouette look in your home with a fresh twist. There is blog I stumbled upon called Simply Silhouettes which features all things silhouettes and they have a shop with adorable silhouette products.
All of these beautiful pieces of art inspired me to create a silhouette display of my own family.
1. First I used Photoshop to turn images of my husband and myself from our wedding, our cat, and our dog into silhouettes.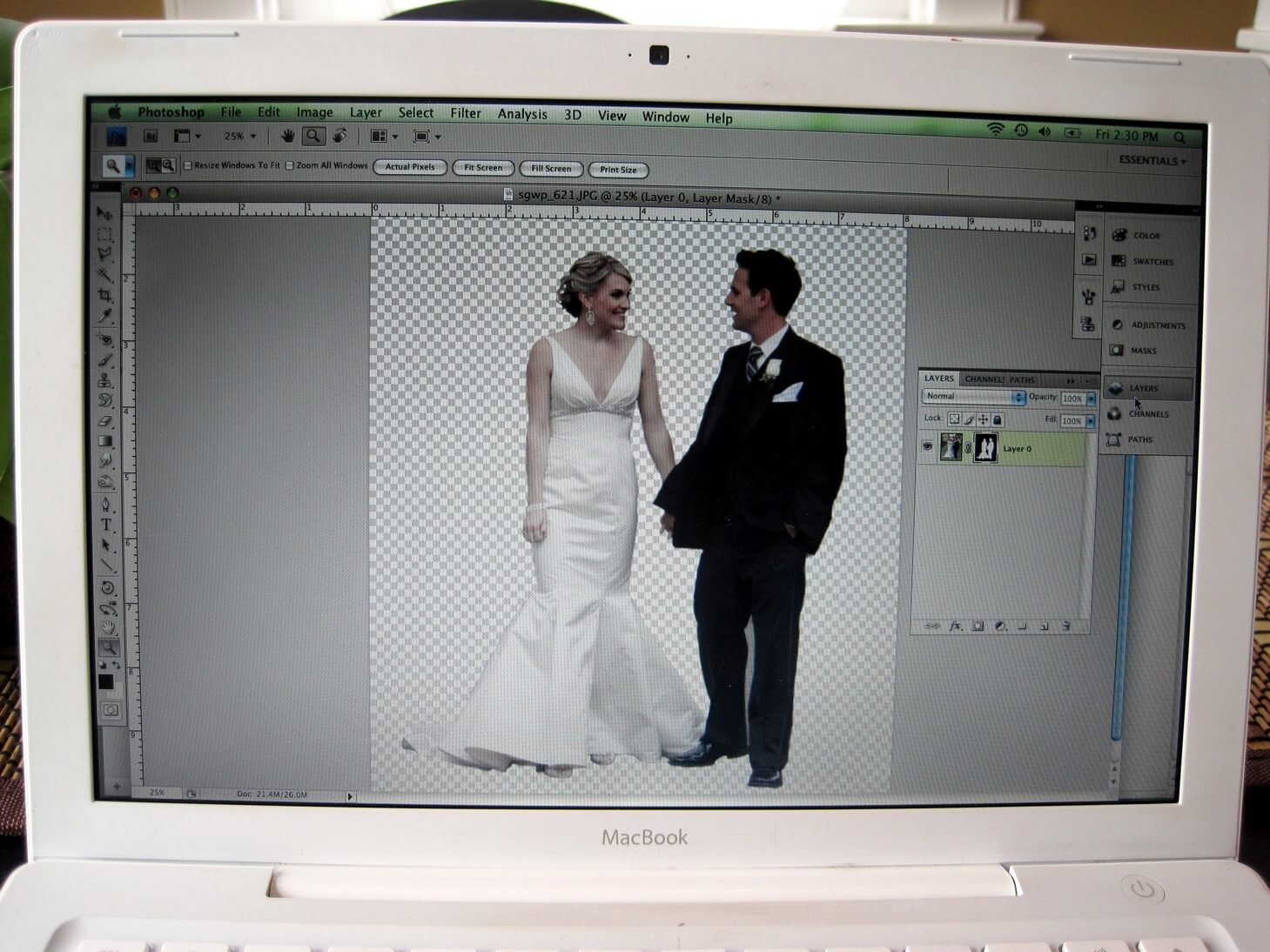 2. Next I added the silhouette images to a frame and used a yellow background to match the sunny yellow color of my basement/soon to be studio.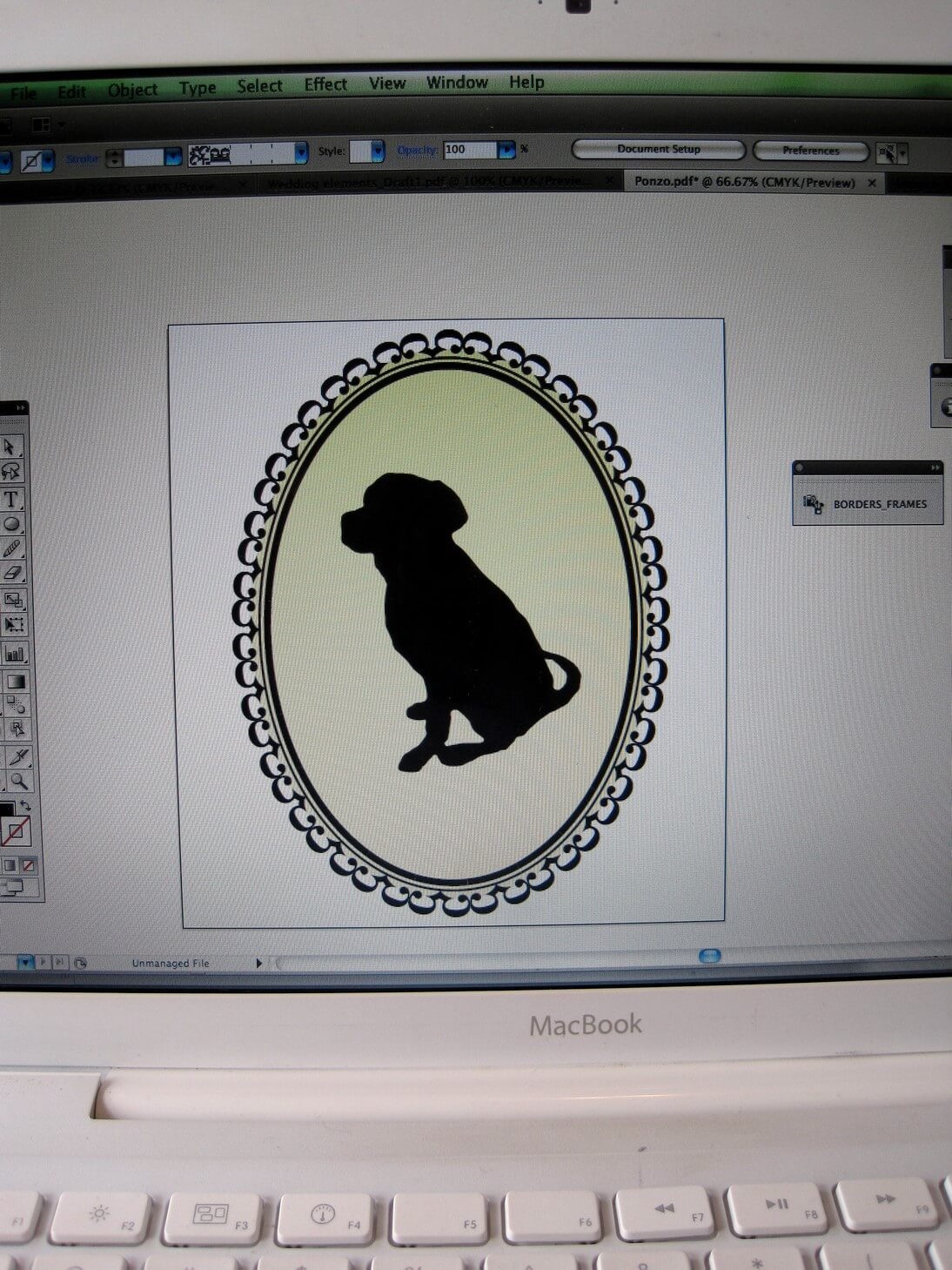 3. I printed out the three silhouette images if Gino and I, Sam, and Ponzo on linen cardstock to give it a nice texture.
4. I had previously purchased three 12 x 12 art canvases to use for another project that I never got around to so they came in hand for this project. I could have also framed the 8.5 x 11 pieces of paper.
5. My studio will feature yellows, greys, black, white, and maybe some soft greens. I decided to use black fabric over my canvas squares to make the silhouettes pop on the yellow wall.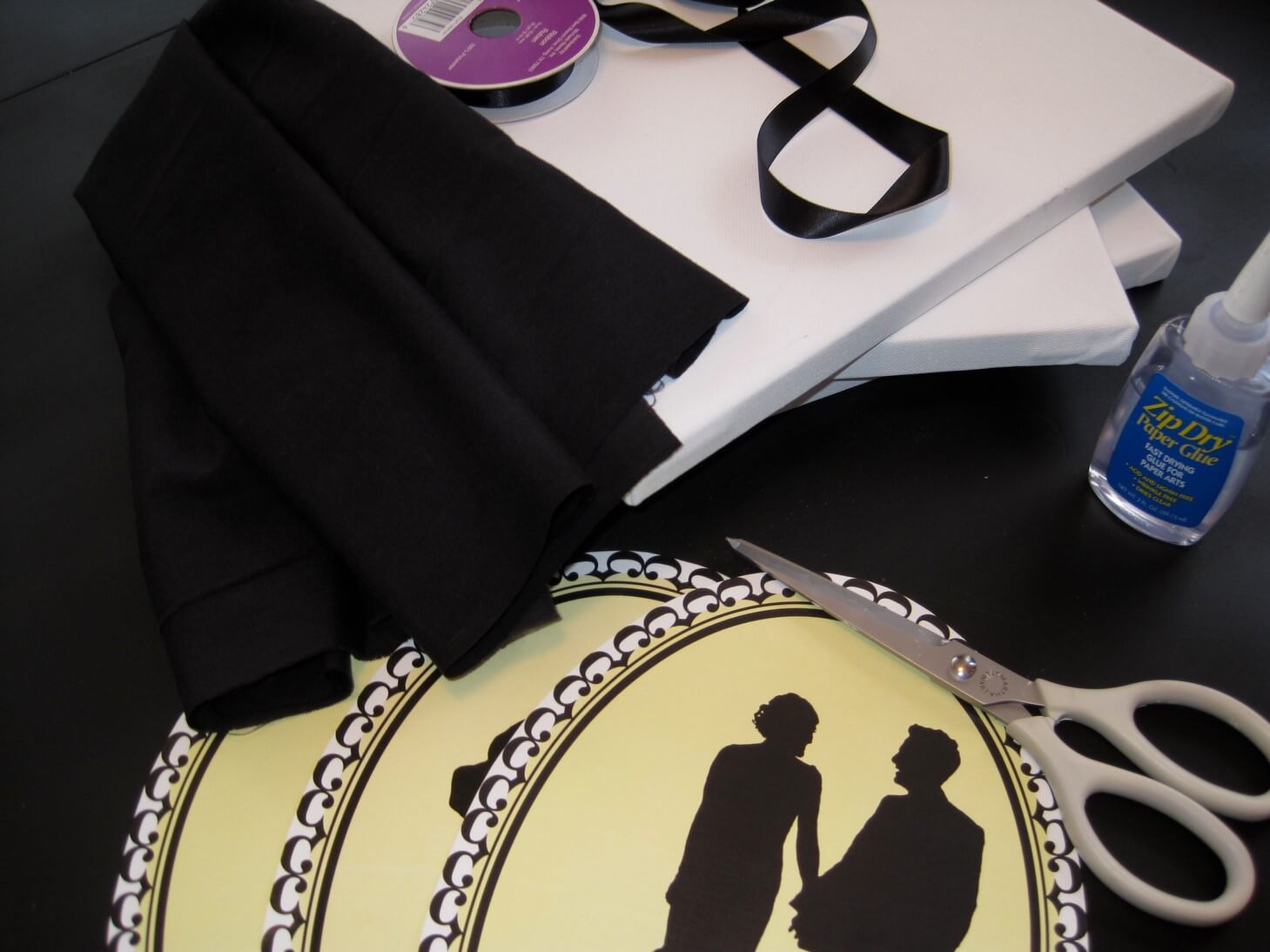 6. I found out the strangest thing today, I don't have a stapler at my house! So I used zip dry to attach the fabric to the canvas and to glue the silhouettes to the fabric. I think a stapler would have been much easier. Note to self: my office needs a new stapler.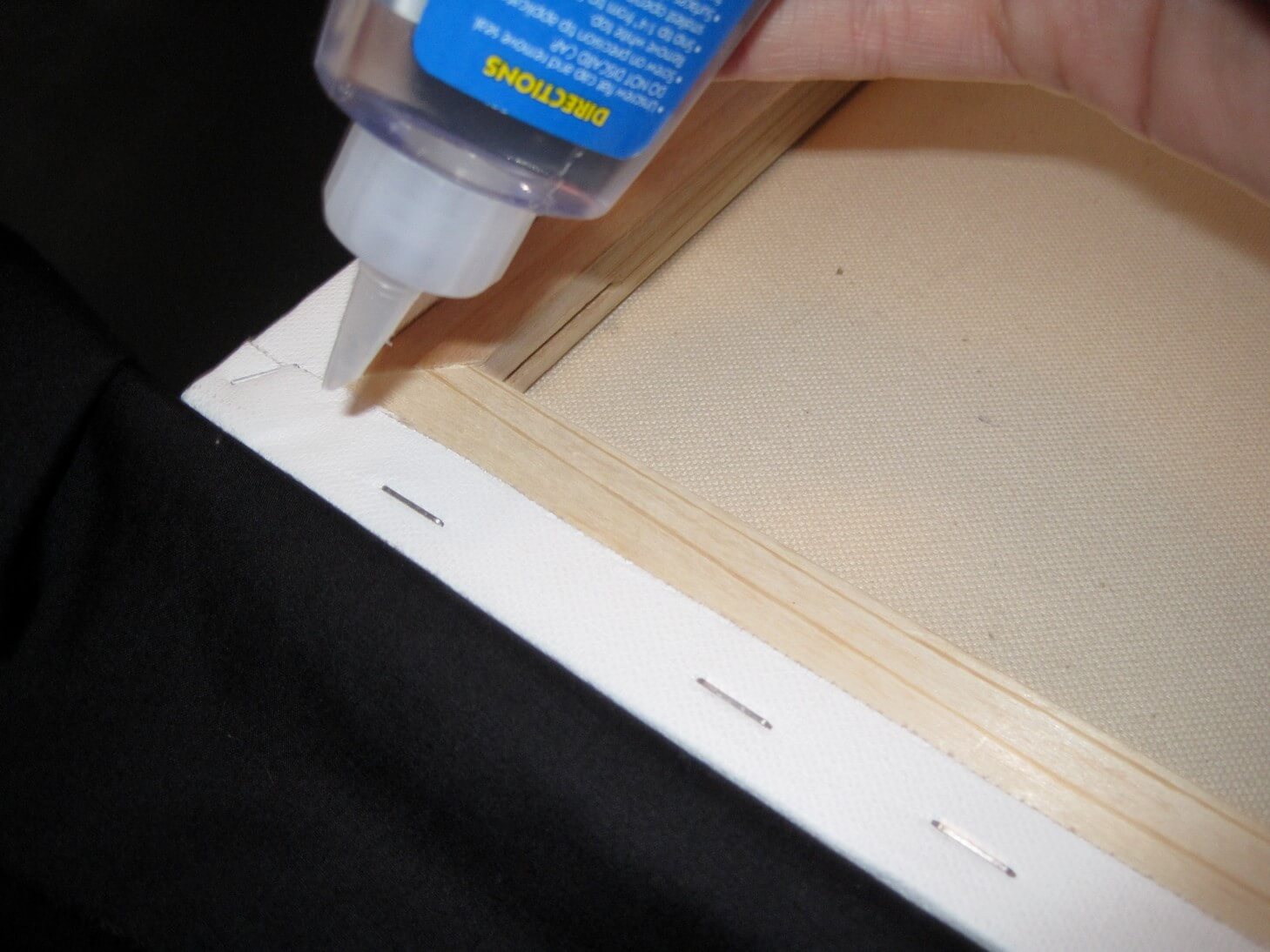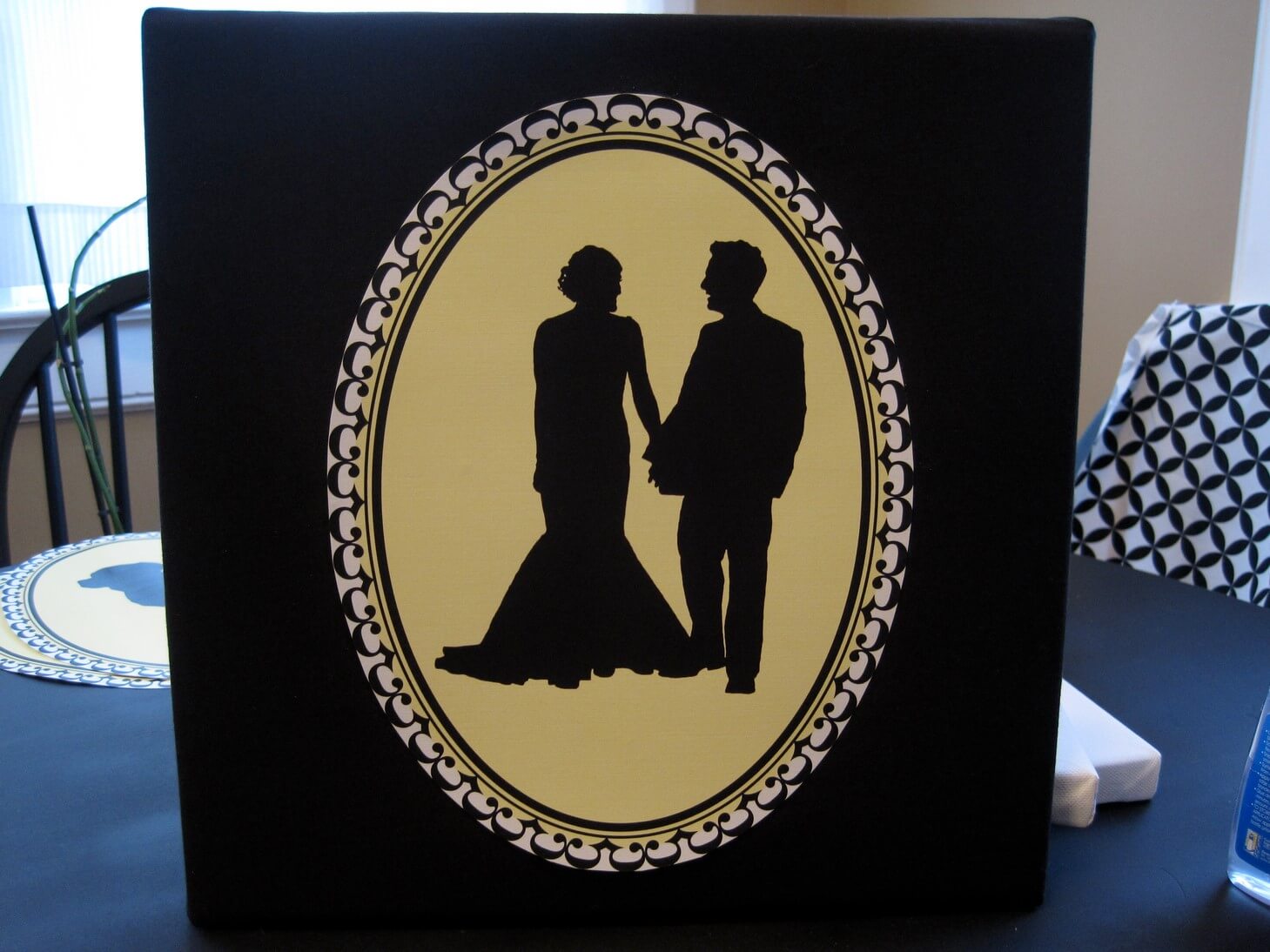 7. Finally I attached three equal size black satin ribbons to the back of the canvas squares and they were ready to hang.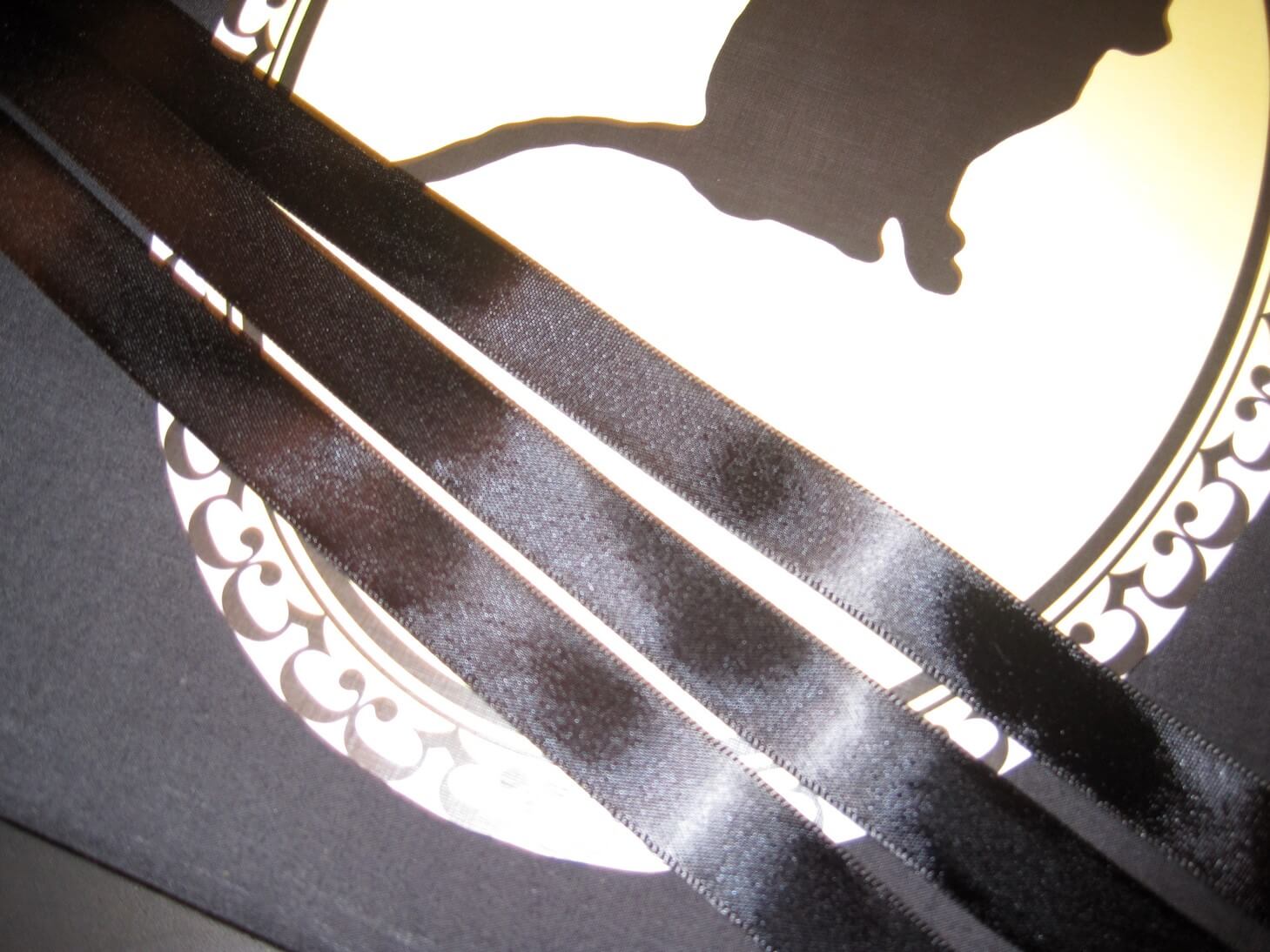 Here is the finished product, proudly displayed in my studio!