My husband and I purchased our first home in November of 2008 and we are fortunate enough to have found a home with a finished quarter basement. It was built in 1930 and the previous owners turned the basement into a second TV room/laundry room. When we moved in, we went back and forth about what we wanted to use the basement for and settled on the idea of a studio/office for my work. I currently have a lot of paper supplies and tools, etc. in our second bedroom and the basement is a perfect place for us to turn into a studio and permanent home for my invitation work. We kept the space relatively empty over the past year with the intention of transforming it into a studio so it is almost a clean slate. We started work to transform the space and I will continue to add pictures as the studio progresses. I hope to have the project complete before summer time.
Here is a picture of the basement from the top of the stairs. While I was cleaning the room up, I did fall down the stairs. Not fun, so I have to continue to remind myself to be careful on those dang stairs.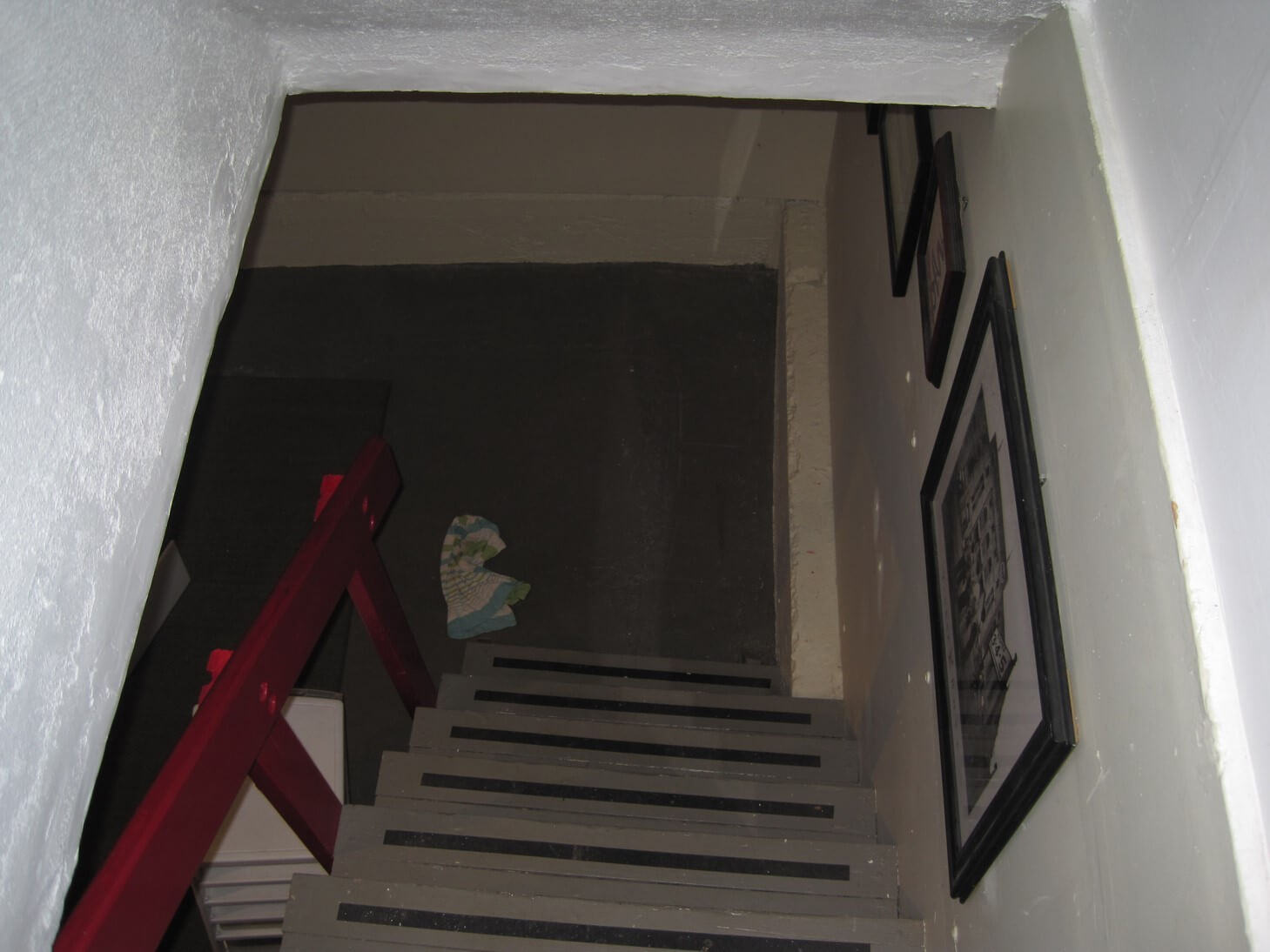 Here are pictures from the corner looking into the basement. The wooden doors are what closes the room off from the laundry room. We are in the process of repainting and putting new fabric on the doors to give a fresh modern look the room. I will post an inspiration board to show what style I am going for in the studio soon.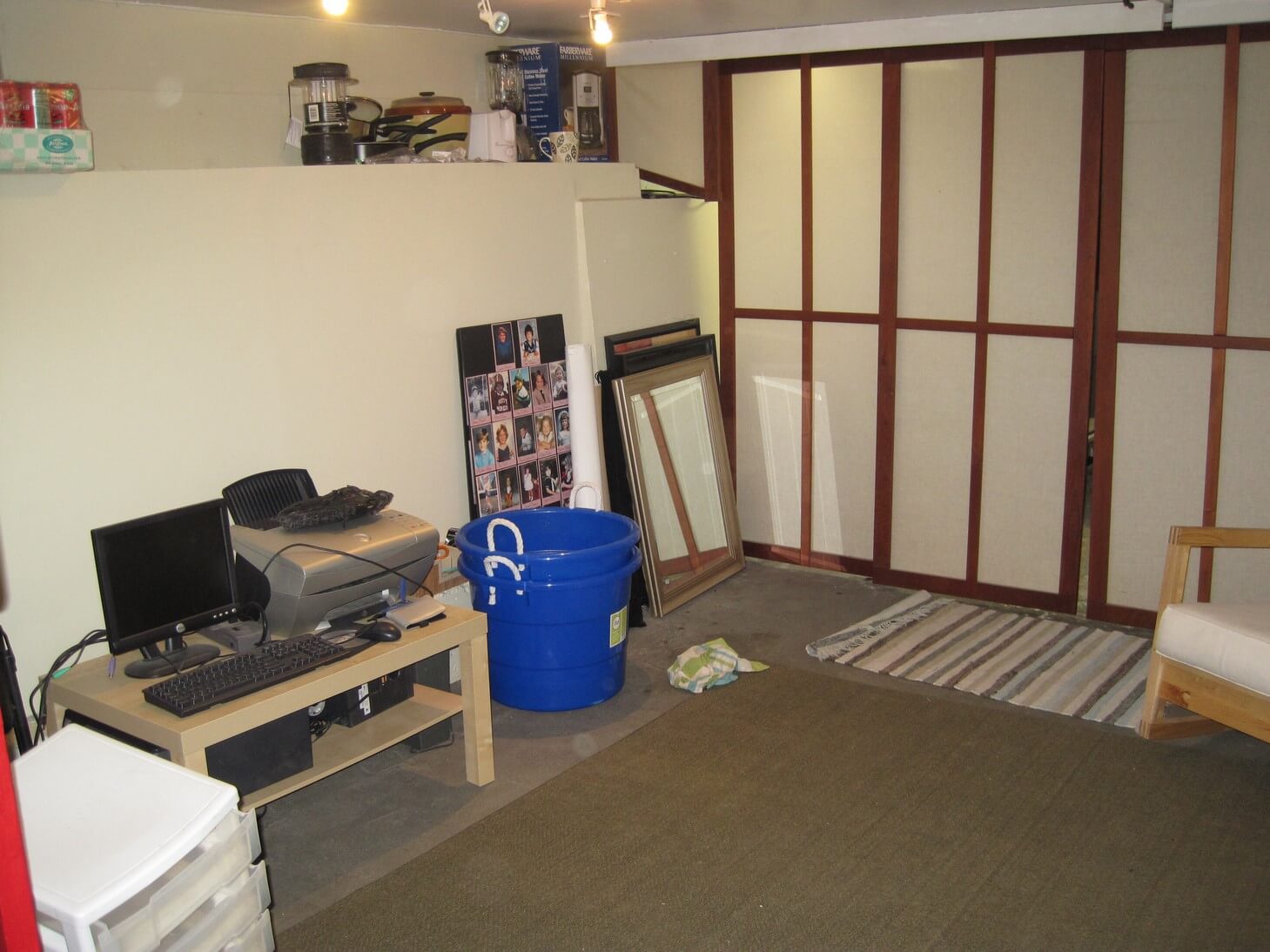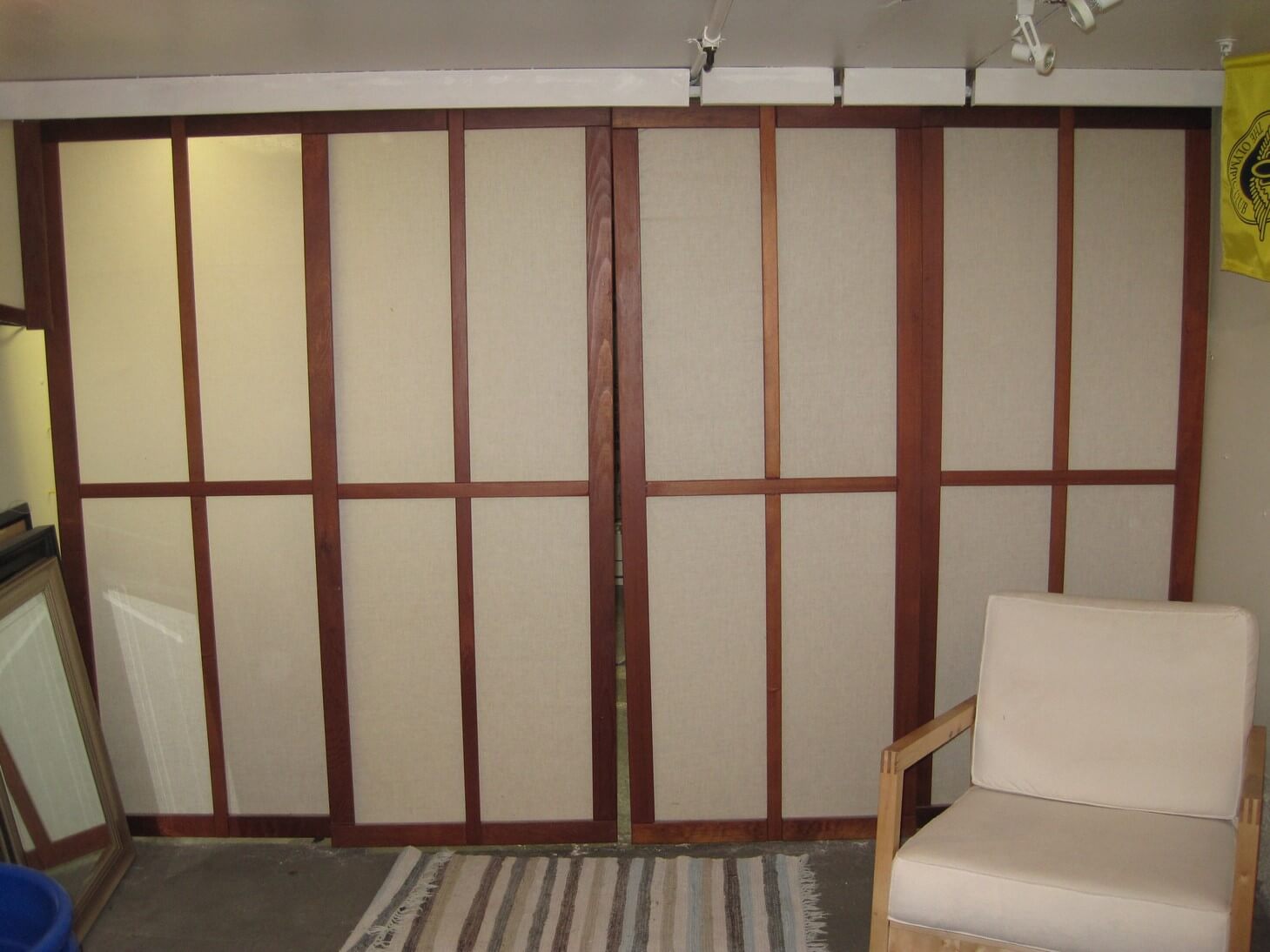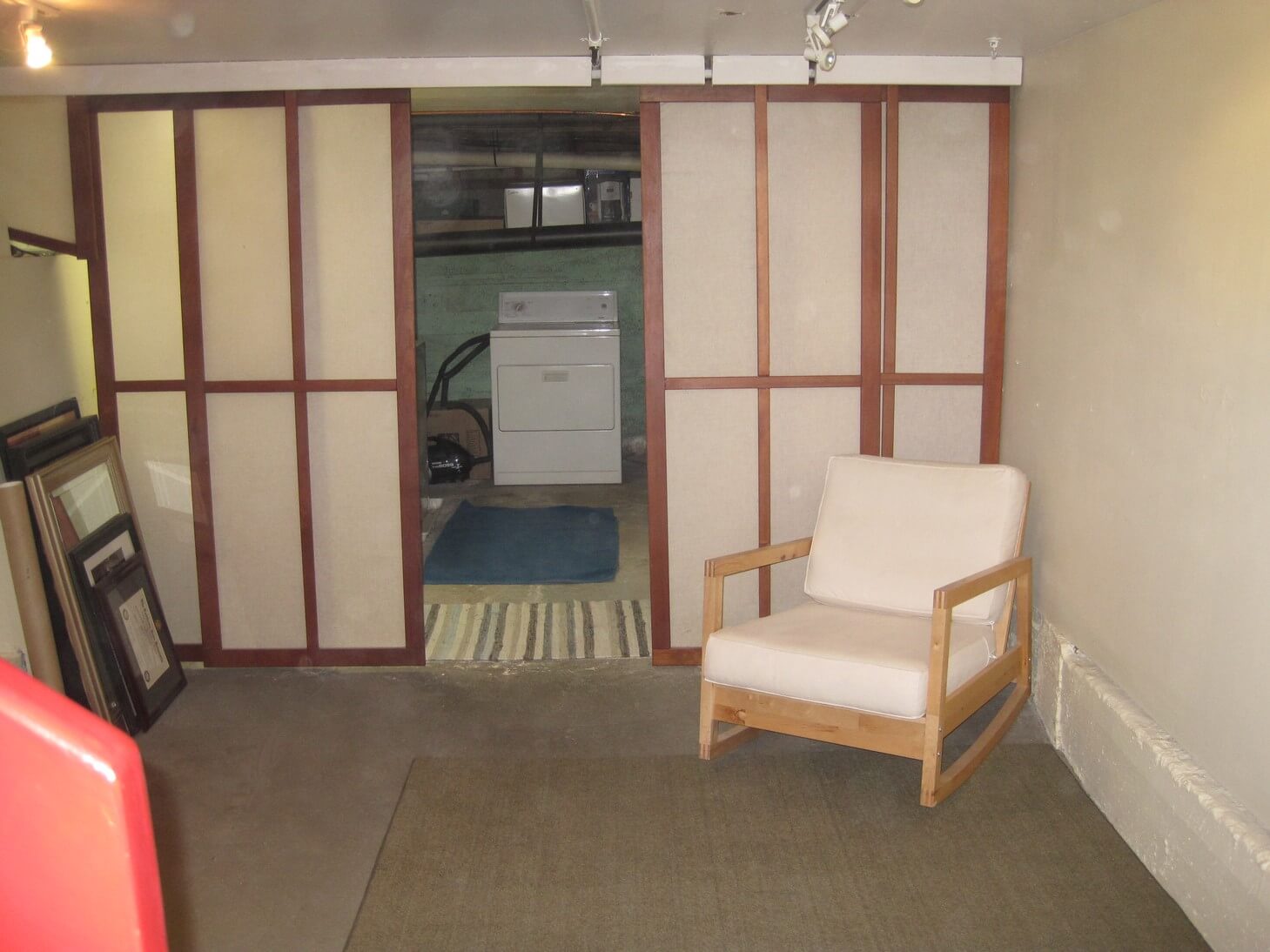 This photo is looking towards the stairs from the other side of the room. We have already repainted the railing.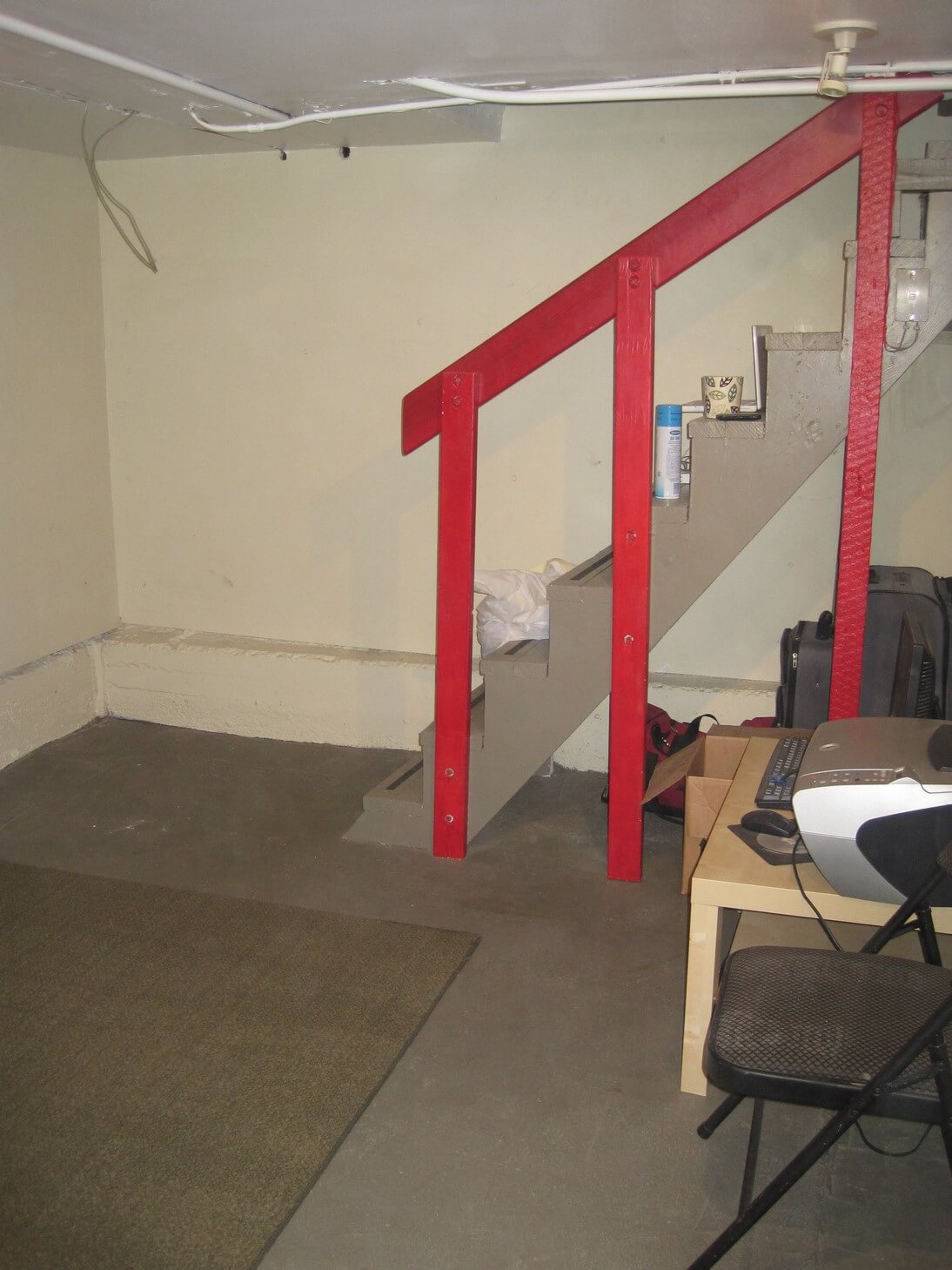 I found an antique desk with pull out sides for extra table top space at the antique fair under the freeway for $40 and it is already painted. We also painted the walls "Sunny Yellow" and the floor is next.
I can't wait until I have a little more time to keep working on the Studio. Very excited for a space for Sarah-fina work!