Last year for Christmas I drew my brother David's name for our sibling gift exchange. He was a little bit difficult to shop for so I decided to make him a photo collage with letters from his name and frame it. I took some photos of letters with dimension and style around town and cropped them to show just that letter of his name. I also wrote the location of where the photo was taken on the back.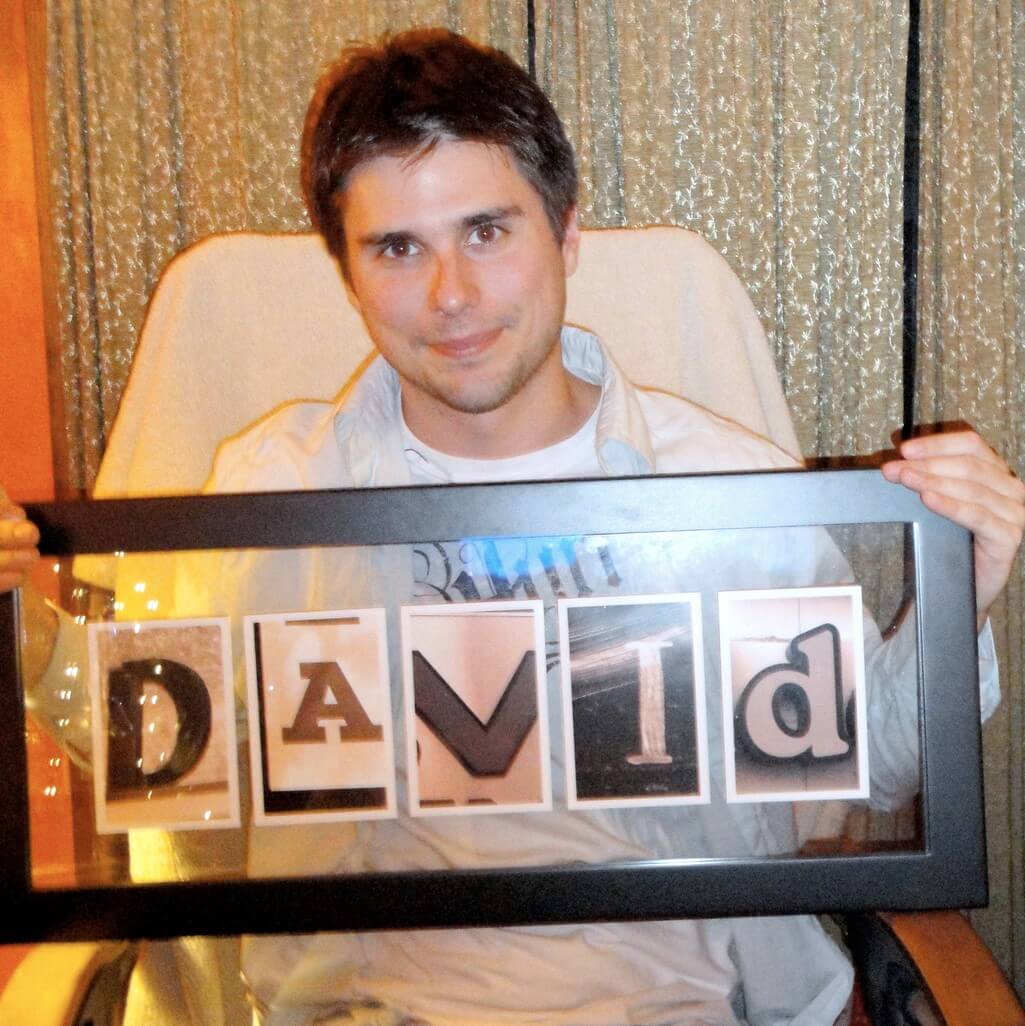 Turns out he loved the gift and I got a request from my Brother-in-law for the same for his birthday. I was a little late on getting Paul's name collage to him by his birthday but I made sure I finished it in time for their wedding which was last weekend.  It is really easy to do if you follow these steps:
1. Try to think of either you favorite places to go or if you have an upcoming vacation somewhere cool and scout letters of either first or last names.  I have no plans to go on vacation anytime soon so I stuck to the downtown Sacramento area, which I love!
2. Look for letters that have dimension rather than flat printed letters. I find that letters made of neon signs, metal, or some sort of 3D effect look the best.
3. Crop the photos using any photo editing program so that each letter fills a 4×6 printed image. I also enhanced the images a little to bring out the various textures.
4. If you want, add a color affect like I did with sepia, or you can do black and white, vintage, color, or anything else your photo editing program can do.
5. Save the images and print them at home or at your local photo print location.
6. I picked up the photo frames from Target. Each were about $30 but you can probably find better photo frame deals online. For both of the collages, I used clear glass frames so that the photos had a floating effect. You can use a frame you already have, individual smaller frames for each letter, or frames with slots for multiple photos.
7. And finally hang your photo letter collage and Enjoy!
Paul and my sister Lynda have a very cool last name, Amore, which means love in Italian so the name was featured in various ways throughout their wedding and I was happy to know that the photo collage added a little special something to their day.