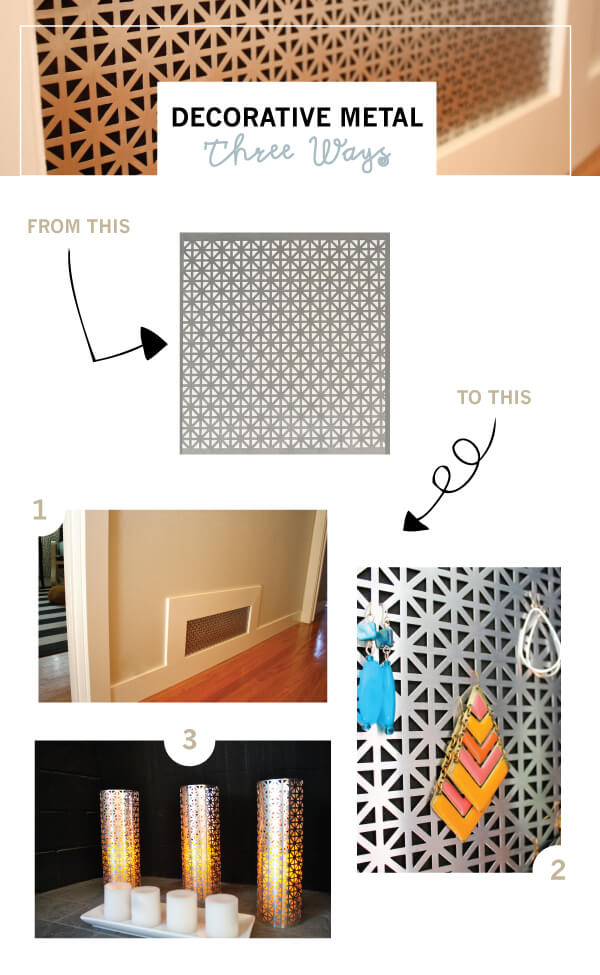 When we first moved into our new home last September, one of our first priorities was our main hallway. We replaced the trim and baseboards and added crown molding to every room and main hallway. On Pinterest, I found a cute way to cover up our ugly hallway air vent. Home Depot online (I could never find any in-store) sells these decorative aluminum sheets  (36 x 36) for just $32.98. We got the sheet and made our ugly hallway vent much more beautiful!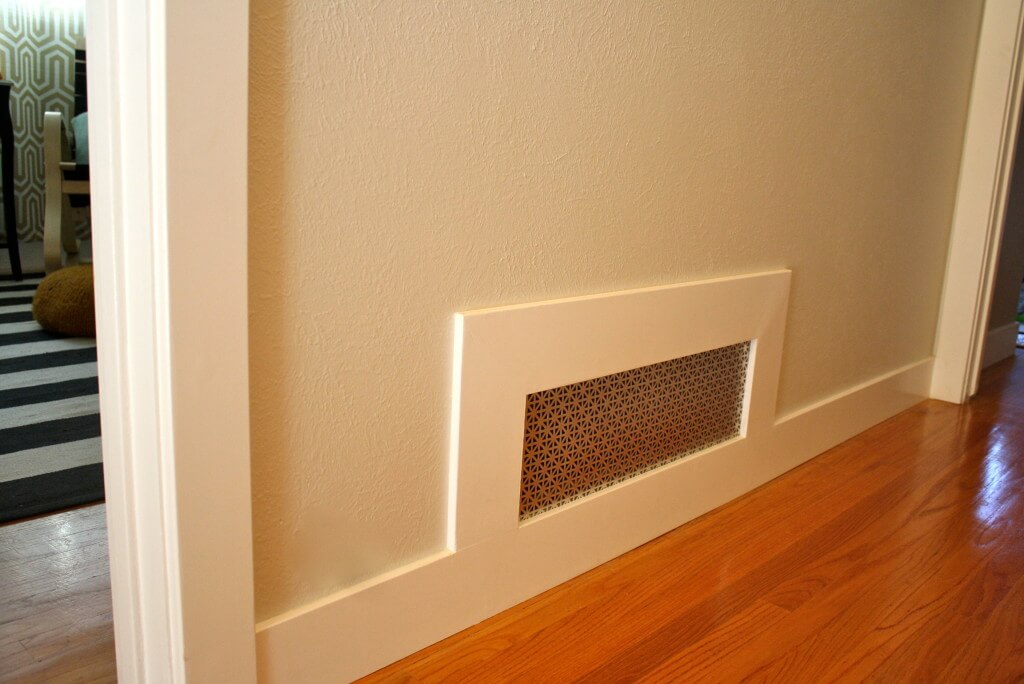 We were happy with our hallway vent but it didn't take that much metal and I had some left over. I can't stand wasting things, so I was determined to find other ways to use the pretty scraps. In our bedroom, we were on the hunt for a functional mirror/jewelry holder and found this jewelry organizer from Target. It was inexpensive ($39.99) and exactly what I needed, except for one thing…no place to hang earrings. With a little measuring, cutting and a few dabs of hot glue, there you have it, a simple, functional and cute way to store all my jewelry.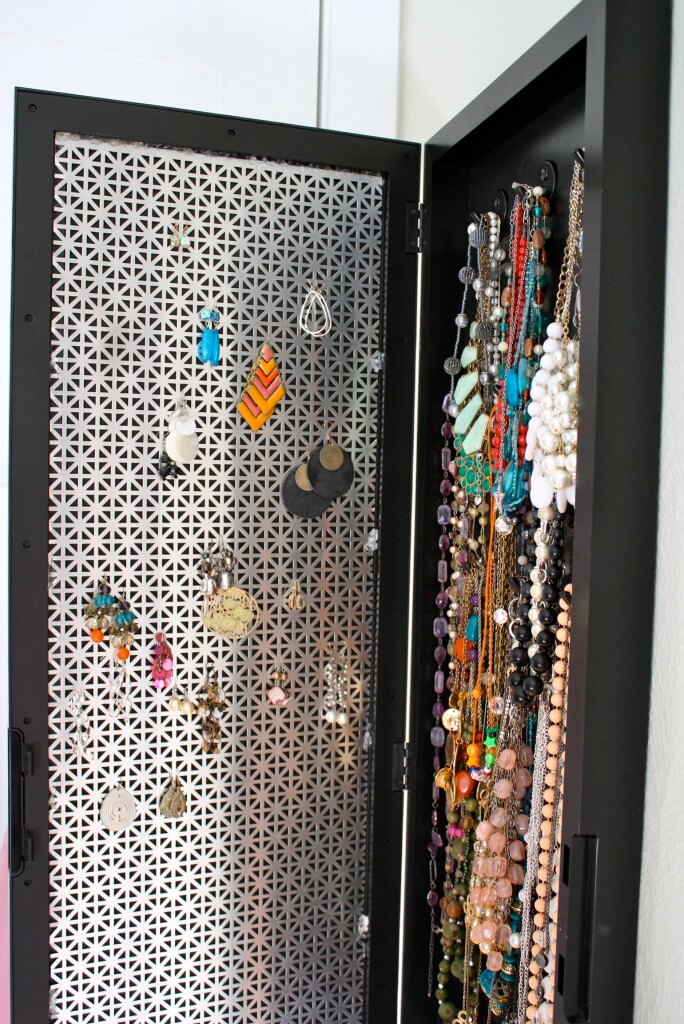 Finally, I just cut up the remaining scrap into three strips and rolled them up for use in our fireplace with some battery operated candles. We aren't using our fireplace at the moment and this bad boy is going to get an awesome makeover eventually, so for now, I'm happy with a little more pizzazz in the big black box.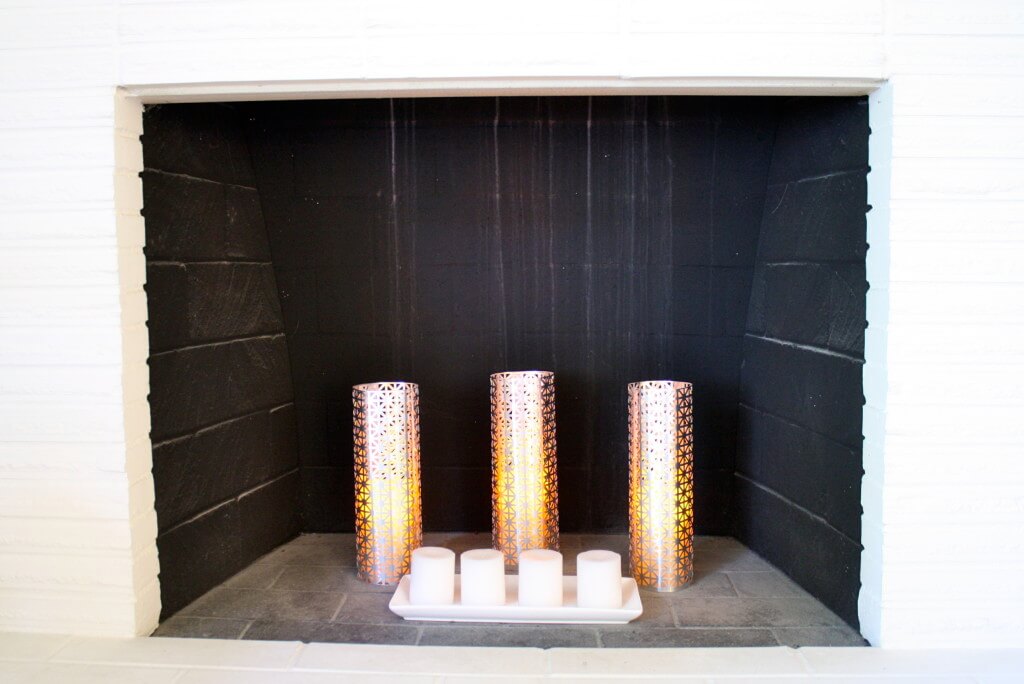 There you have it, no waste and three fun ways to use a $32 sheet of metal.