Well, this is it! A whole year of pictures. I started this project a year ago on my birthday and tried to take a photo each day to document the year. Some photos were exciting, some were a little boring, some were pretty, some were entertaining but I absolutely love looking back on them and remembering where we were in that day of time. One of my favorites is from Day 30. It is the day we found out I was pregnant and we had dinner with friends. Gino and I were so excited with our big secret and just couldn't say a word to anyone. It's also neat to see how our life has changed since we found out we were adding one more to our family.
I am going to make a photo book with these photos and it will be a nice keepsake for Luke to look back on so he can see what our life was like the year he was born. I am sad to say this project ends here, but I will continue to take photos and share them when I can.
Day 359 – Tuesday, July 26th
A lovely lunch outside with Grandpa and Grandma at Tower Cafe.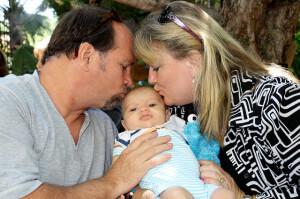 Day 360 – Wednesday, July 27th
A sweet gift for Luke from Mike and Linda Martinelli with his name and birthday inside.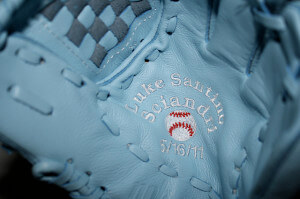 Day 361 – Thursday, July 28th
His 2 favorite thing right now, his thumb and his cookie monster!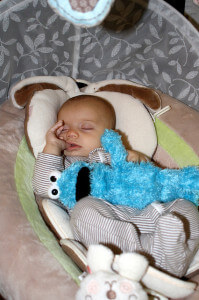 Day 362 – Friday, July 29th
All smiles getting a diaper change and getting ready to go to the bay for the weekend.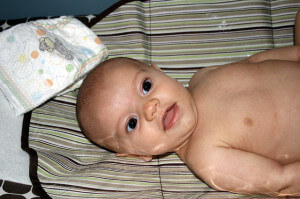 Day 363 – Saturday, July 30th
Out for an afternoon stroll in Redwood City with Parker and Lauren and the big dogs. I can't believe how Charlie is still growing.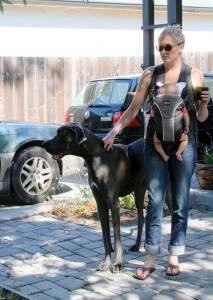 Day 364 – Sunday, July 31st
Pomegranates from the neighbors yard.
Day 365 – Monday, August 1st
I am loving my early birthday gift surprise. Thank you Gino for the surprise and awesome gift, it was completely unexpected.
August 2, 2011
Absolutely in love with the new addition to our family this year. I am in a wonderful place going into my 30's and plan to cherish every moment I have with all my family and friends.