Day 74
One last snuggle with Charlie Man before his trip to their new home in Los Gatos. He might be taller than Gino.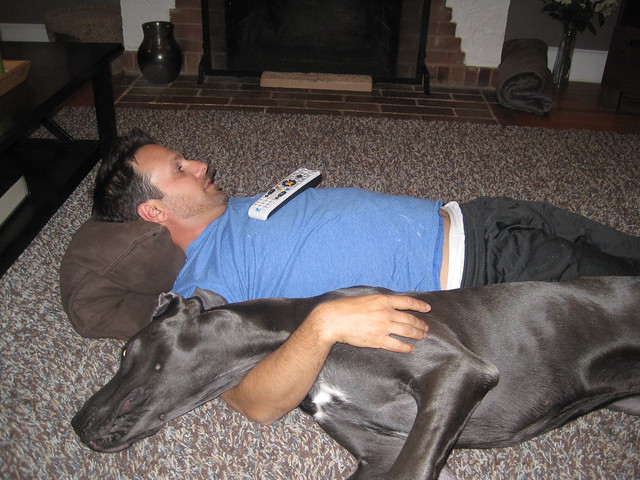 Day 75
Some little critter is eating our pumpkin. Strange.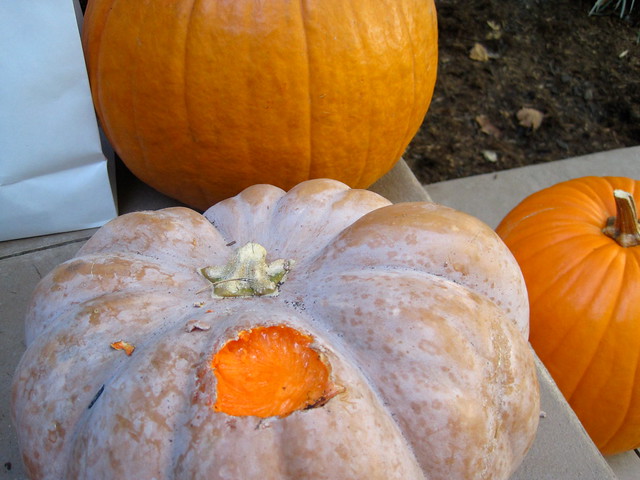 Day 76
Happy Surprise Birthday Party Matt, and GO GIANTS!!!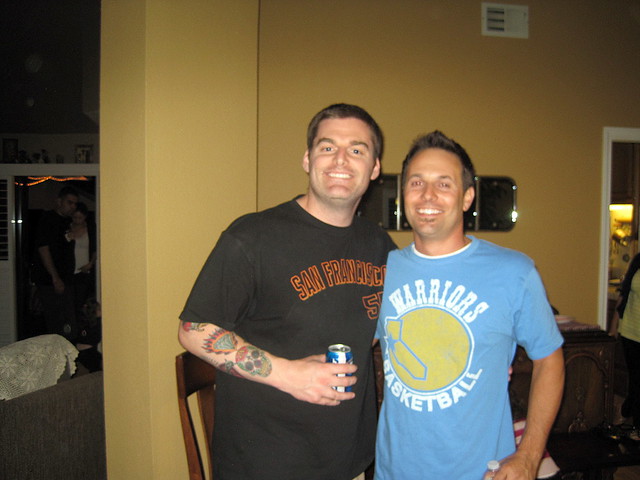 Day 77
Happy Birthday Lynda, a wonderful dinner with the family to celebrate.