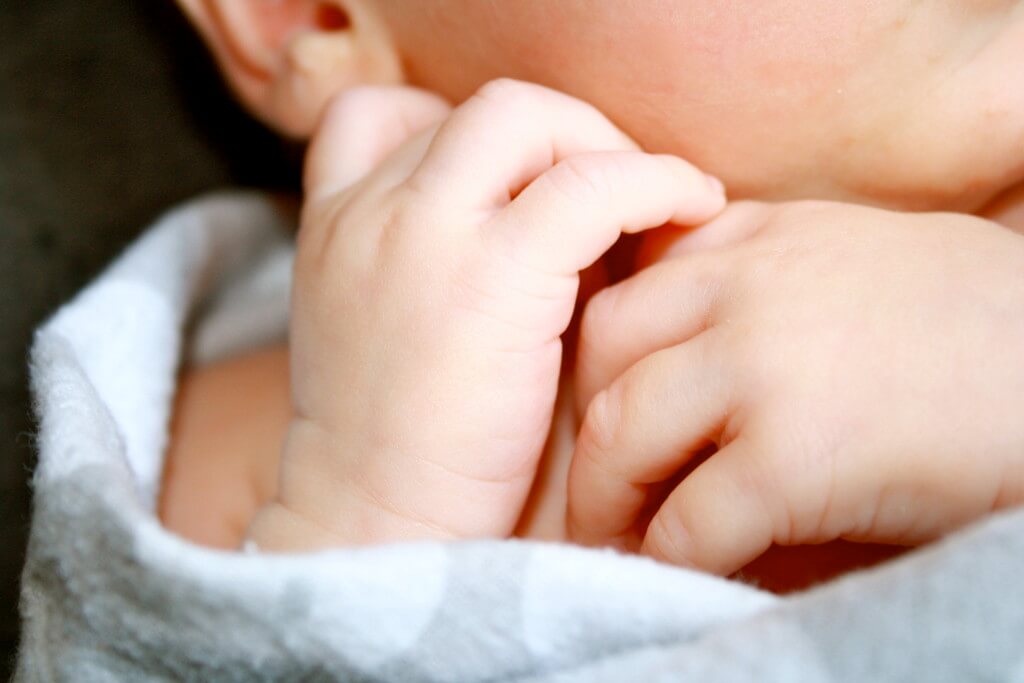 Half way through the work week and I am surviving! Going back to work full time immediately after maternity leave is much more of a mental shift and adjustment for me than a physical one. I know I need a few weeks to adjust and I also know we will all be just fine! I was pretty sentimental last week about going back and wrote a little something about the moments I don't want to forget.
I Don't Want to Forget
Today is the very last day of my maternity leave before I go back to work full-time on Monday. It has only been three and a half short months since our second son was born and I feel more sentimental and attached than I did the first time.
Maybe it's because my time with the second was a little bit shorter than the first.
Maybe it's because I have a big adjustment to make mentally, going from being home snuggling a newborn to trying to successfully guide the marketing efforts of an entire architecture firm.
Deep down though, I know what it is. I know that it is because this is my last time. This is the last time I will face going back to work after the birth of a child. This is the last time I will be home weeks on end to experience what it's like to be a stay at home Mom. This is the last time I will have a baby. I've come to terms with that. Our family is complete with our two sweet boys and I am OK with that. However, it doesn't change the slightly sad feelings that come along with realizing that this phase of our life is in the process of transitioning into the next.
That's how it goes right? First, we graduate college. Then people start to get married. Some buy their first houses. A few friends become the first to have children. Next comes a bunch of babies. And now, this. Now, our family is complete and we are moving into whatever the next phase is. I'm doing my best to be thankful for each moment and I recognize that life moves forward whether you want it to or not. It's something EVERY SINGLE PERSON experiences, at least I think. Maybe in some phases more than others. With that said, I occasionally experience fears about forgetting. I don't want to forget the small things that are so special with my boys and my husband during this phase of our life. Soon they will be in school, playing t-ball, making new friends and building new memories of their own without me. I don't want to forget how sweet my life is at this moment.
I don't want to forget the four kisses my three and a half year old gives me every night before bed. First on the forehead, second on the cheek, third on the lips, and fourth on the other cheek while holding my face in his tiny hands.
I don't want to forget the way my baby boy holds my hand or rubs my arm and back while he is delightfully enjoying his bottle. 
I don't want to forget the way my husband's "Westle" the puppet act makes my son laugh harder than he has ever laughed in his life.
I don't want to forget the time my oldest proudly pronounced, "P**** starts with the letter P!" on a car ride home one night. Just to be sure I heard him right, I said, "Oh, peanuts starts with the letter P, yes, you are right!" He quickly replied, "No Mom, I said P****, that starts with the letter P!" (We don't use that word at home, but he is a boy and he knows it!)
I don't want to forget how hard it is to not laugh at the funny things that I shouldn't be laughing at. 
I don't want to forget my sweet goodbyes at the daycare goodbye window. A big smile, wave, blown kiss, and our secret sign for "I love you".
I don't want to forget the day my baby truly recognized me as his mom and genuinely smiled, letting me know that he knows we belong to each other.
I don't want to forget the chit-chat about any and everything that pops into our son's head on the car rides home from school.
I don't want to forget the grungy little Scout, Puppy, Blanket and Ninja Turtle friends that accompany our son out into the living room or our bedroom each morning when he wakes up. Sometimes we wake up to Scout being thrown up onto our bed before he crawls in to cuddle.
I don't want to forget the smell of my babies.
I don't want to forget how my right arm is sore because it's the only side that my baby will find his thumb, snuggle up, and fall asleep in my arms.
I don't want to forget staring into the deep brown and blue eyes of our sons with their faces so close to mine. In time, our faces will grow farther and farther apart.
I don't want to forget the tough times either.
Like the struggle of getting out of the house with two kids before 7:30 AM. I've been doing it for a few weeks now so at least I've got practice for Monday.
Like learning how to discipline a young child and working with them through an epic tantrum.
Like realizing my patience is a little too short sometimes.
Like the time I dragged my kids out of Trader Joes leaving a half filled cart and mini-cart behind in the middle of the produce aisle (that's a whole different story).
Like realizing that parenting is forever and the struggles just change, they don't go away.
I don't want to forget this time. I know I will look back and still have these memories but they will be a little fuzzier and farther away.
I don't want to forget this moment, as I wipe a tear from my face. It's a happy tear, a tear full of my heart's contentment, just with a little more sentiment and attachment than before.