Two weeks ago we attended the Second Annual Grass Valley Italian Festa. It was a beautiful warm day and we enjoyed listening to live music for a few hours. Luke was great all day and we had a nice time visiting with Bob & Nancy. The festival itself needs a little work. Maybe some more food vendors with some real authentic Italian food like polenta and sauce and more merchandise vendors, though we came home with some cute goodies. We did listen to "one of the best singers in American"! Or at least that is how he was introduced.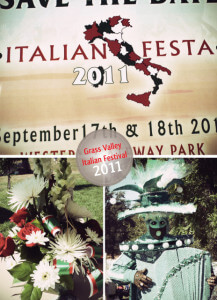 Luke enjoyed the warm shining sun on his face.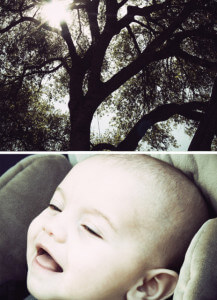 The festival organizers had a nice history section set up where you could work with their very enthusiastic genealogy representatives.
Luke had so much fun with Nonno and Nonni!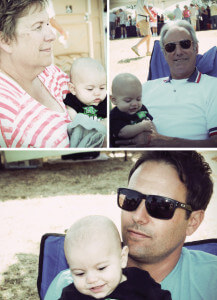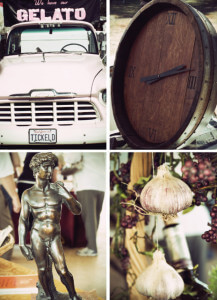 Looking forward to attending the next Italian Festival, luckily they are all over California.